Create your own look with Easter Decorations
Easter means different things to different people but I'm sure everyone agrees it is a time of hope, joy and renewal. If you want to celebrate the season you will be like me and want to use Easter decorations to brighten your home. I've picked out some of my favorite decorations that I thought you might enjoy.
If you are sticking to one theme there is a selection of Easter Egg decorations or Easter Bunny decorations for you to consider or you might want a mix of both. I've also included a range of tabletop decorations to use as eye-catching centerpieces and some hanging decorations you can use to decorate a whole room.
You might also like to check out Easter Lights and Easter Wreaths I write about elsewhere – I thought they deserved their very own pages.
Just a couple decorating ideas for Easter…
Craft Outlet Papier Mache Bunnies
Easter Eggs Decorative Table Runner
Bunnies with Easter Eggs Decorative Centerpiece
Salt and Pepper Chick Faced Egg Shakers
Easter Egg Decorations
Esther and Burt Springfield … Hoppy Easter!
Only one of a collection of darling bear figurines for your Easter table, this shows the bears having an Easter picnic with some unexpected visitors.
Esther and Burt Springfield … Hoppy Easter!
Decorate your table with one of these pretty Spring centerpieces
Spring Lilac Flower Arrangement
Fiber Optic Floral Wheelbarrow Centerpiece
Nifty Easter Egg Carousel (so cute!)
You can use this rotating carousel while you are decorating your Easter eggs then use it to display them when they are all done.
It will hold up to 12 large eggs and make a wonderful display for all the family.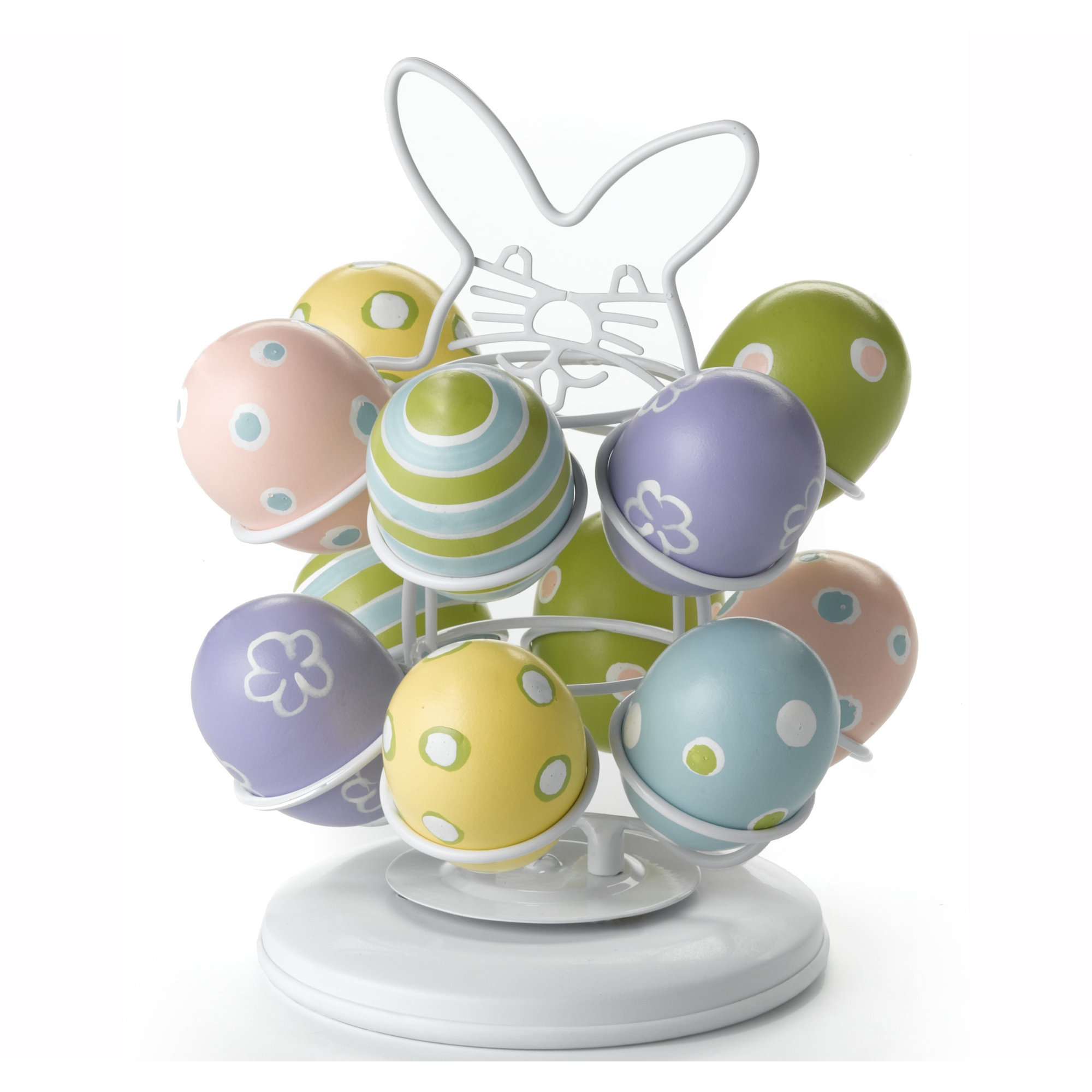 Nifty Home Products Easter Egg Carousel

How to decorate Easter eggs
Suggestions for tabletop Easter decorations
Green Dot/Stripe Egg Cone Topiary
Basketful of Surprises Spring Basket Figurine Set
Easter Basket Honey Bunny Eggs Figurine
Porcelain Bunny with Easter Basket
Grapevine, Fern and Leaves Bird's Nest with Eggs
This bird's nest is a nice reminder that new life is springing forth. This is a delightful tabletop decoration you will bring out year after year.
Grapevine, Fern & Leaves Song Bird Nest Basket
Fun Easter Egg Centerpiece
Easter Egg Cascade Centerpiece
Some tips on how to make your own Easter decorations
Hanging Easter Decorations
Easter Egg Whirls
Each of these eggs is suspended on a swirling ribbon – about 40 inches long. The swirls make sure the hanging decoration moves with air currents.
There are 5 in each pack, place them all together or spread out although you might need more than one pack depending on the space you are decorating.
More suggestions for hanging decorations
Hanging Cross Decorations
Metallic Easter Egg and Bunny Dizzy Danglers
Easter Hanging Swirl Decorations
Easter Foil Swirl Hanging Decorations
Hanging Bunny Sitting on a Carrot Decoration
Hang this cute decoration indoors or outdoors. Swings in the breeze.
Bunny Swingerz Outdoor Hanging Decor
Easter Bunny Decorations
8″ Natural Bunny with Easter Hat (Set of 3)
Easter wouldn't be complete without an Easter bunny or two – or 3 in this case. these little bunnies each have their own Easter bonnet to celebrate the season.
Note these are not toys and shouldn't be given to young children. Keep them out of reach if you have toddlers.
8″ Natural Bunny with Easter Hat
How cute are these Easter Bunnies?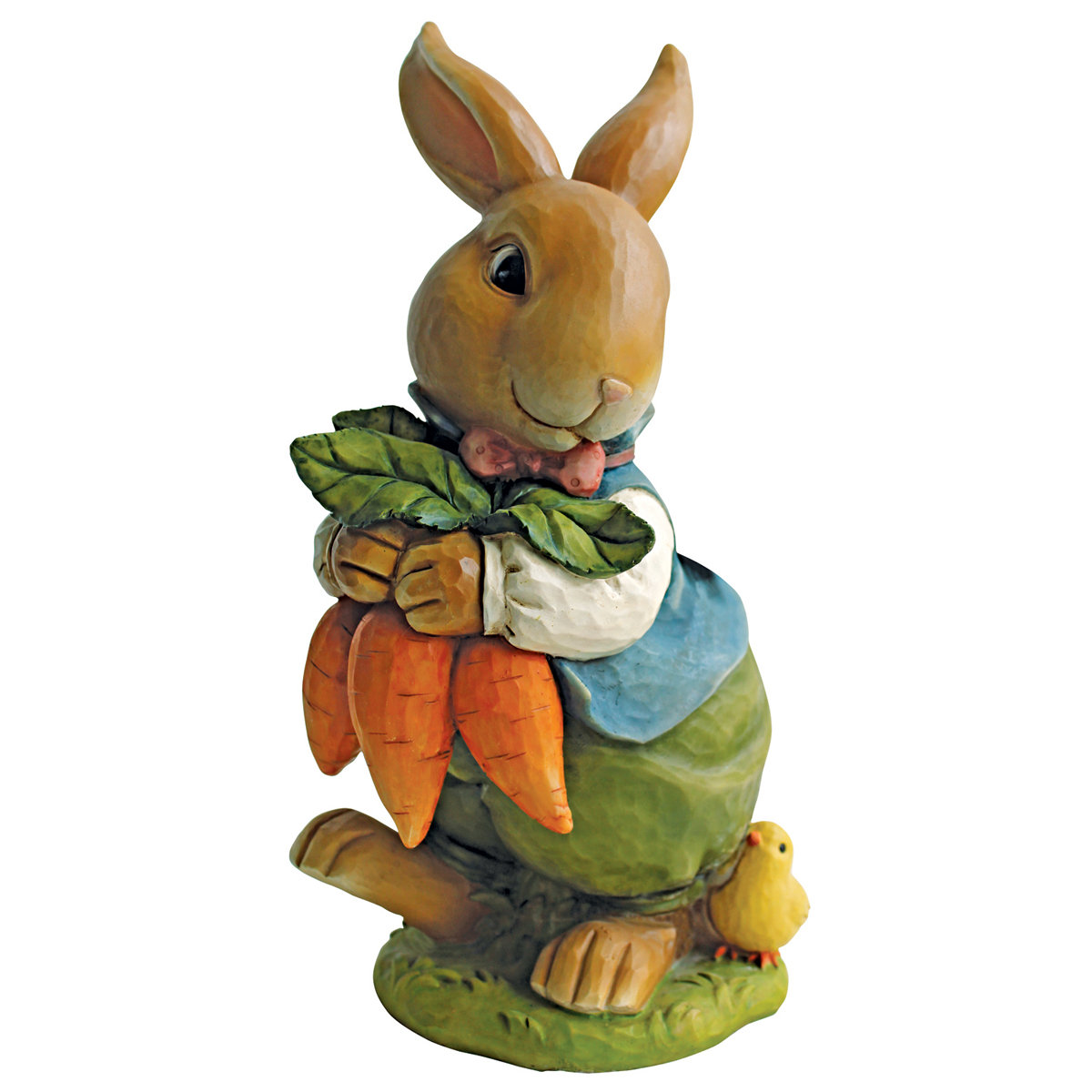 Design Toscano Bunny Hop Lane Father Rabbit Statue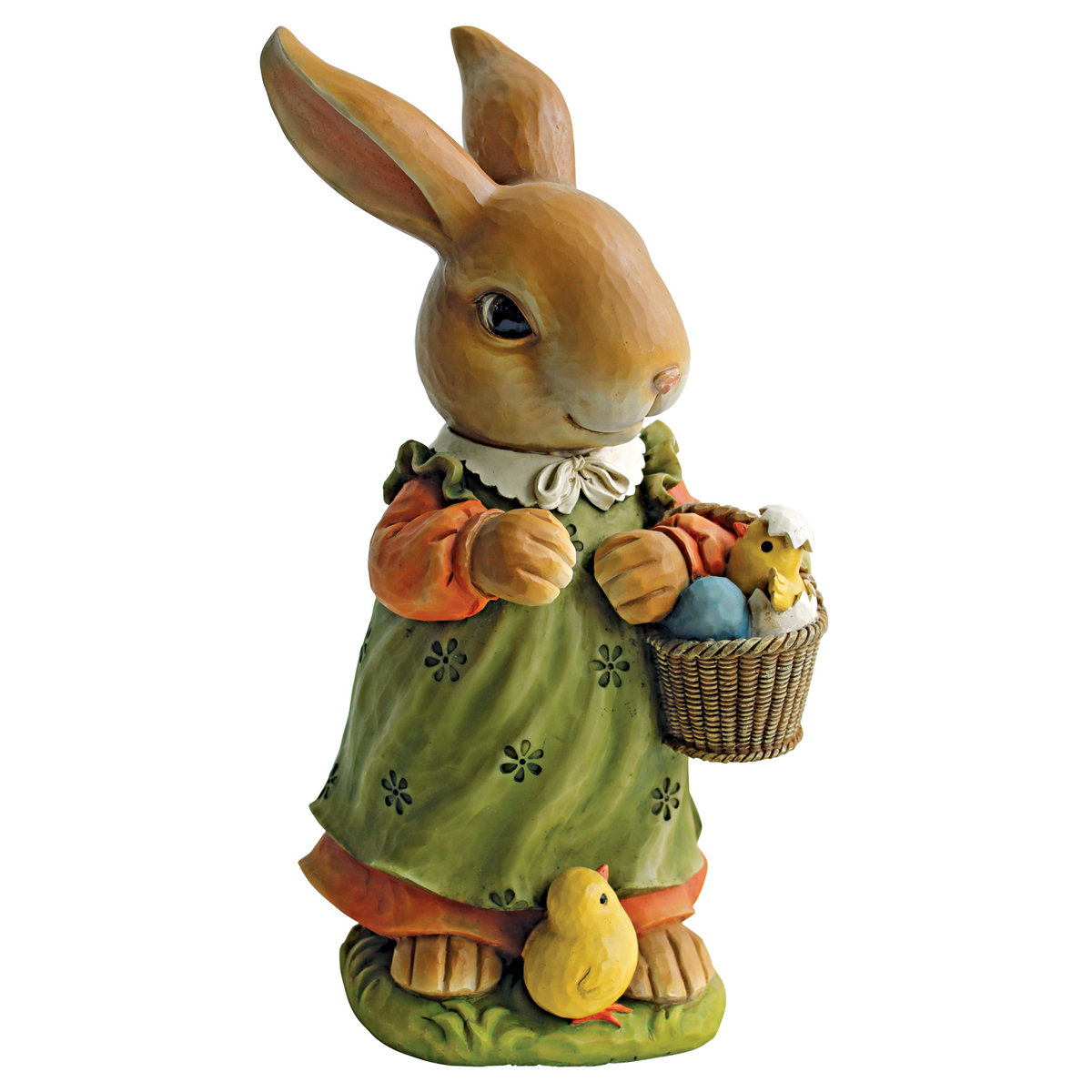 Design Toscano Bunny Hop Lane Mother Rabbit Statue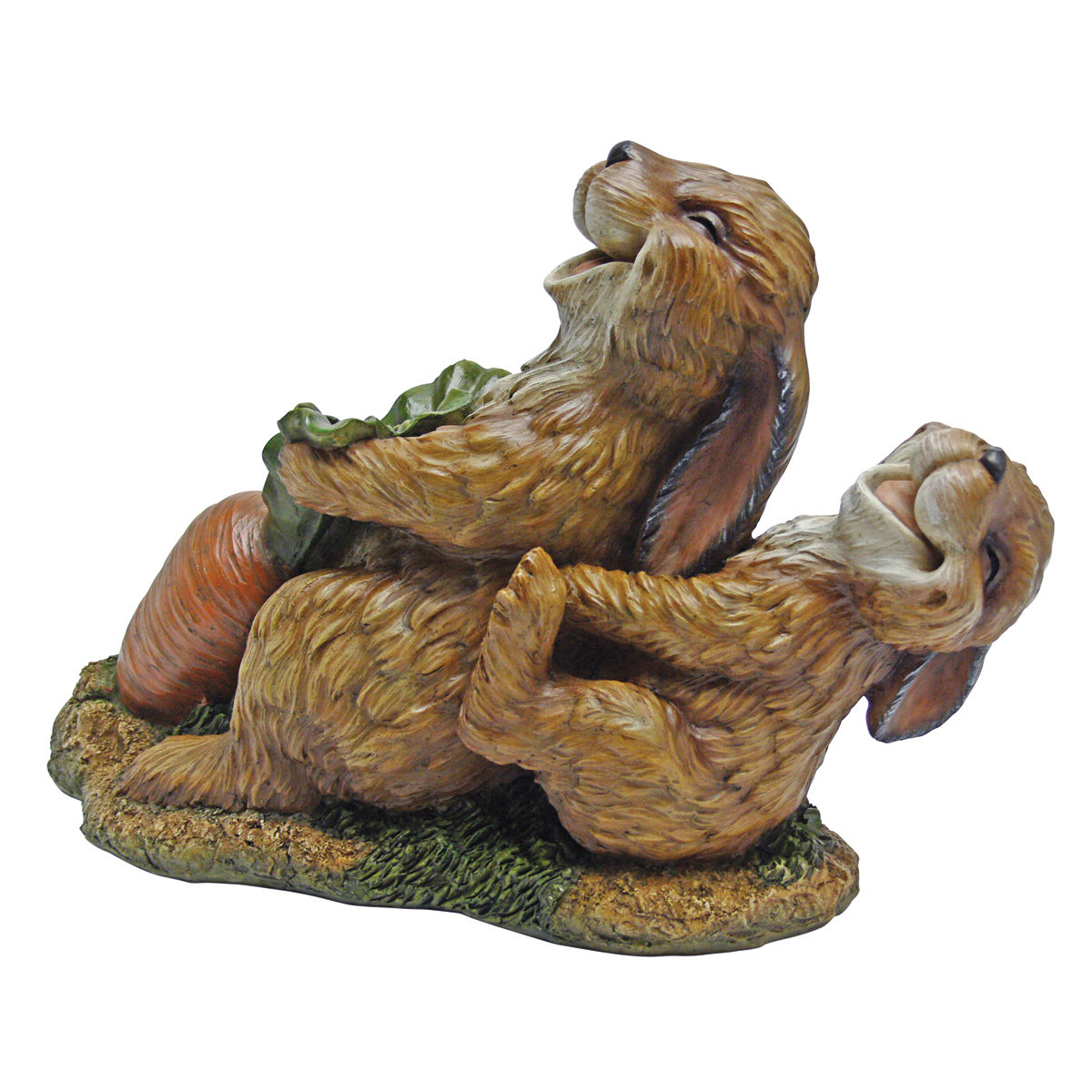 Design Toscano The Carrot Crew Rabbit Statue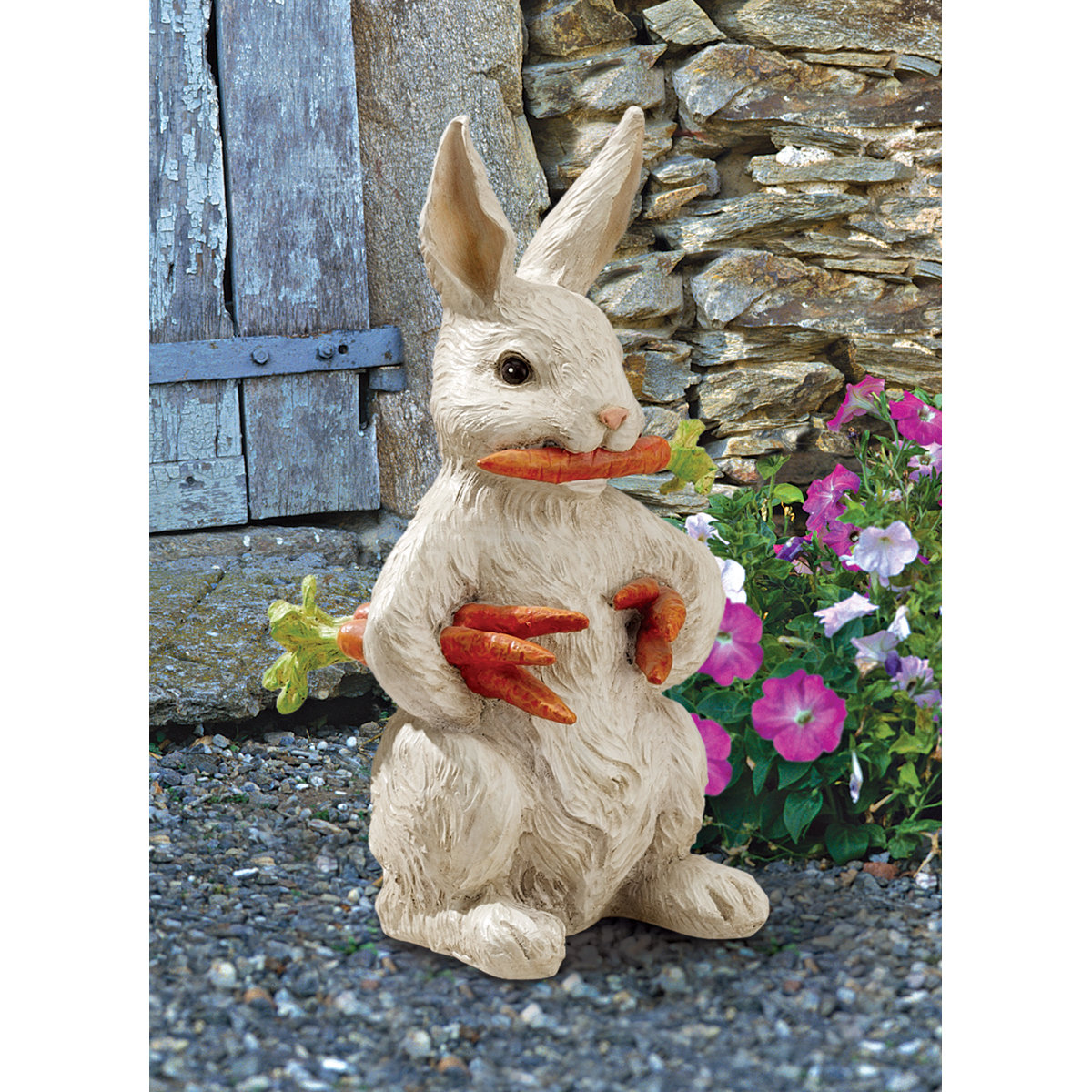 Design Toscano Carotene Rabbit Statue

Easter Spring Door Wreath Decor
These wreaths offer a beautiful introduction to spring or Easter and will brighten up your front door.
Easter Wreath with Eggs
Easter Bunny Rabbit Wreath
Easter Wreath with Candy Eggs
Spring Is Coming Easter Wreath
Delightful Easter Bunny Centerpieces
This could well become a collector's piece you will pass on to generations. These darling centerpieces will keep your guests smiling during the Easter season.
Easter Lighted Springtime Egg Diorama
Bunny Painting Easter Egg Figurine
Inflatable Easter Bunny decorations for the yard
Check out my Easter Yard Decorations page for more ideas
I had to include a couple of yard decorations here for illustration but if you want more info check out my Best Easter Yard Decorations page for inspiration.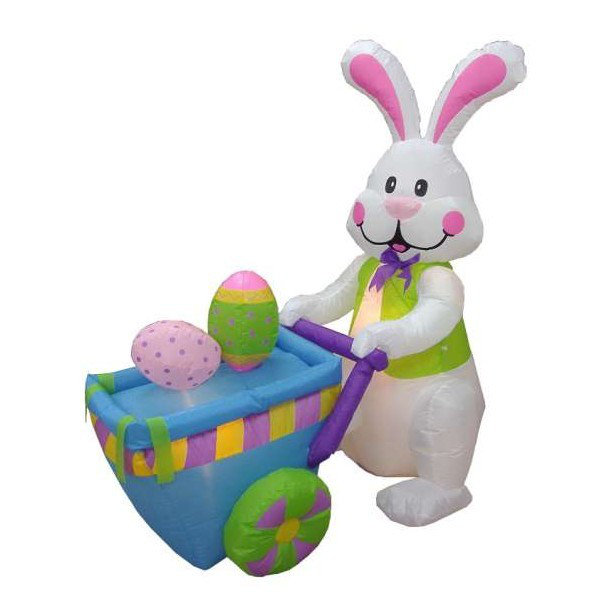 Inflatable Rabbit Pushing Cart with Eggs Decoration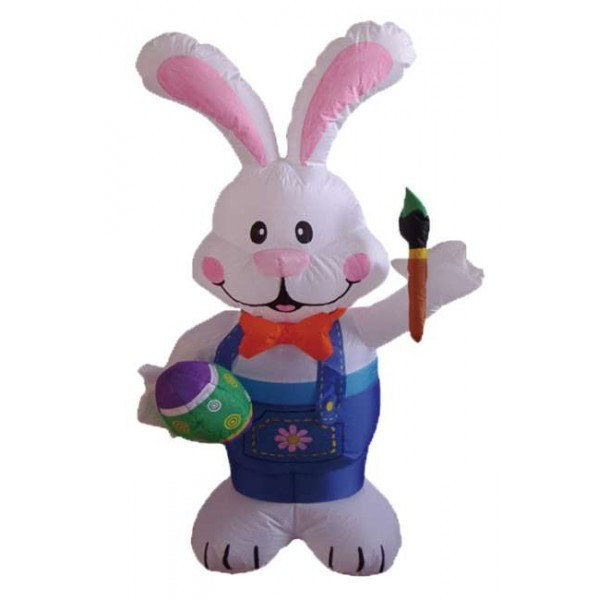 Inflatable Rabbit Holding Paintbrush Decoration

(Visited 942 times, 1 visits today)