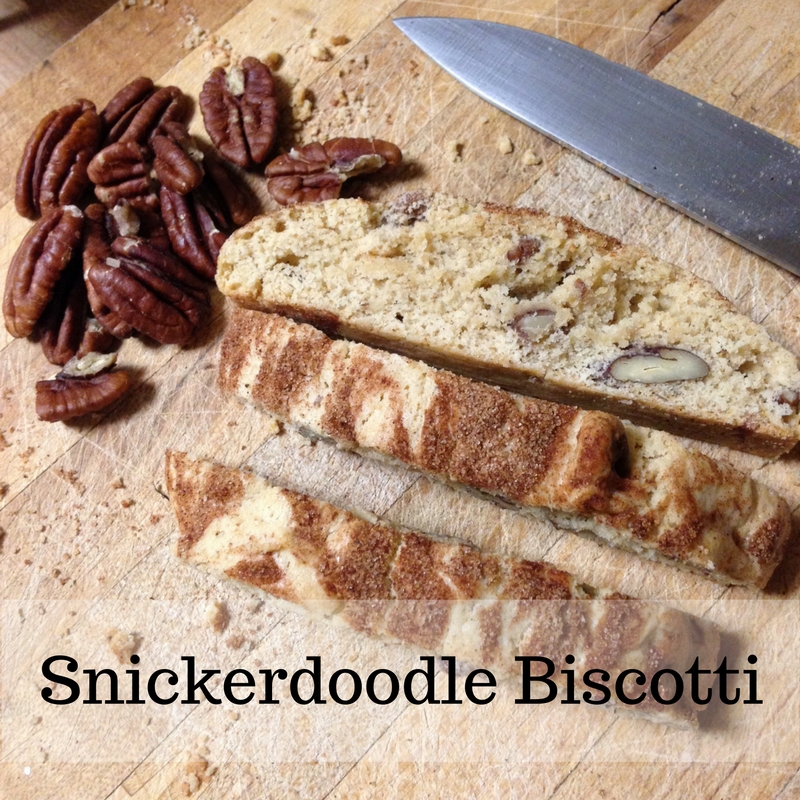 In looking for new ideas for recipes this year, I decided to experiment with cinnamon and came up with this Snickerdoodle Biscotti recipe. Cinnamon is one of the perfect spices for creating a feeling of welcome and homecoming. It also warms the soul and the body. Additionally, cinnamon has many health benefits that you may not be aware of. Some benefits include:
Antioxidant properties
Anti-inflammatory properties
May help with heart disease
May help reduce insulin resistance
Lowers blood sugar
Helps fight bacterial and fungal infections
The best cinnamon to use is the Ceylon variety as it is lower in coumarin, however most grocery stores carry the Cassia variety which is cheaper. You can buy Ceylon cinnamon on Amazon for a reasonable price. My favorite spice vendor is Penzeys.
I haven't used pecans very much in my biscotti recipes, but they seemed to be the right match with cinnamon. After some ingredient testing, this recipe is the result. My daughter named it and we now have Snickerdoodle Biscotti because they reminded her of Snickerdoodle cookies. They smell great baking and are the perfect way to welcome guests visiting during the holiday season.
Recipe Tips
This dough turned out to be very sticky which makes it hard to handle. To make it easier to work with, either flour or oil your hands. I ended up placing the dough on the parchment paper with a wooden spoon and then shaping it with my hands. You can store these biscotti room temperature for up to one month if your family will let you. They make great hostess gifts and are very easy to make in just one bowl.
Servings:
Servings of 2 biscotti
Place pecans in a shallow pan and bake in a preheated 350 degree oven for 6 minutes, or until golden brown. Let cool.

In a medium-size mixing bowl, cream butter and sugar until light and fluffy.

Beat in eggs, vanilla and cinnamon.

Add flour, baking powder and salt to the creamed mixture, mixing until completely blended.

Fold in whole pecans. (If preferred, you can chop pecans before adding.)

Divide dough in half and place on parchment paper in two log shapes. Shape with hands; make sure logs are 2 inches apart because they spread when cooking.

Bake in preheated 325 degree oven for 25 minutes. Transfer to a cooling rack and cool for 10 to 20 minutes.

Cut crosswise 3/4 inches thick and place slices upright on their edges about 1/4 inch or more apart on parchment paper. You can reuse the same parchment paper for both bakings. Bake for 15 more minutes to dry.

Let cool on baking rack. Store in sealed container at room temperature for 4 weeks. Freeze for 6 months.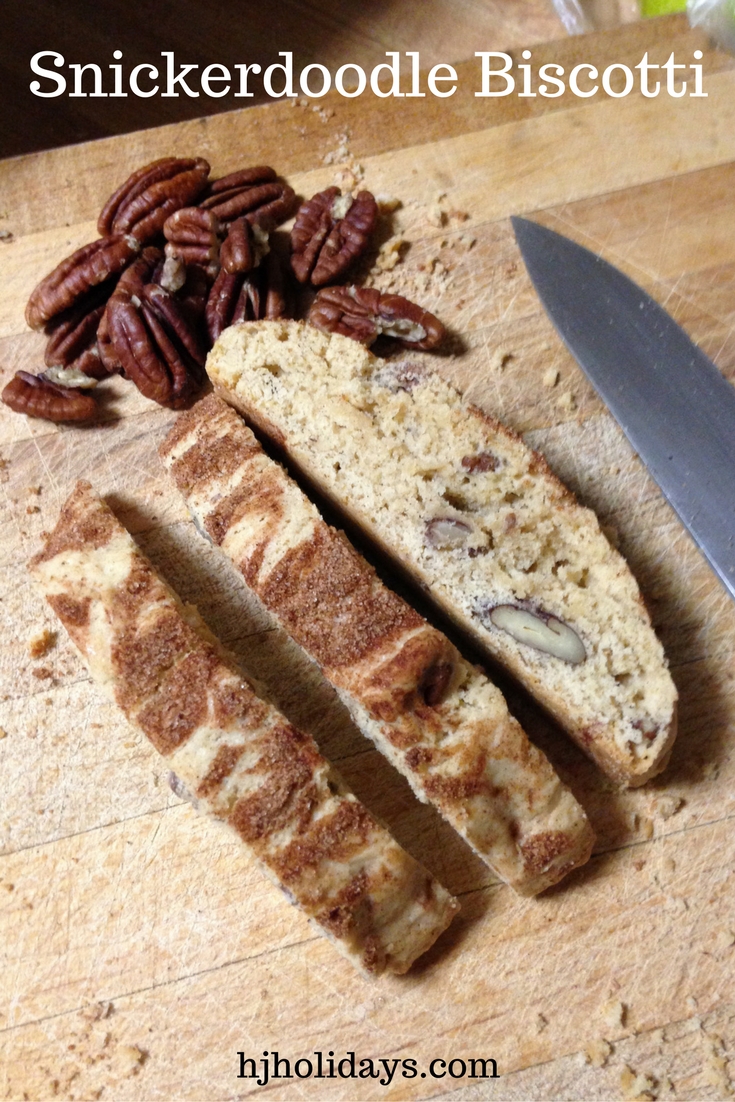 (Visited 9,826 times, 1 visits today)