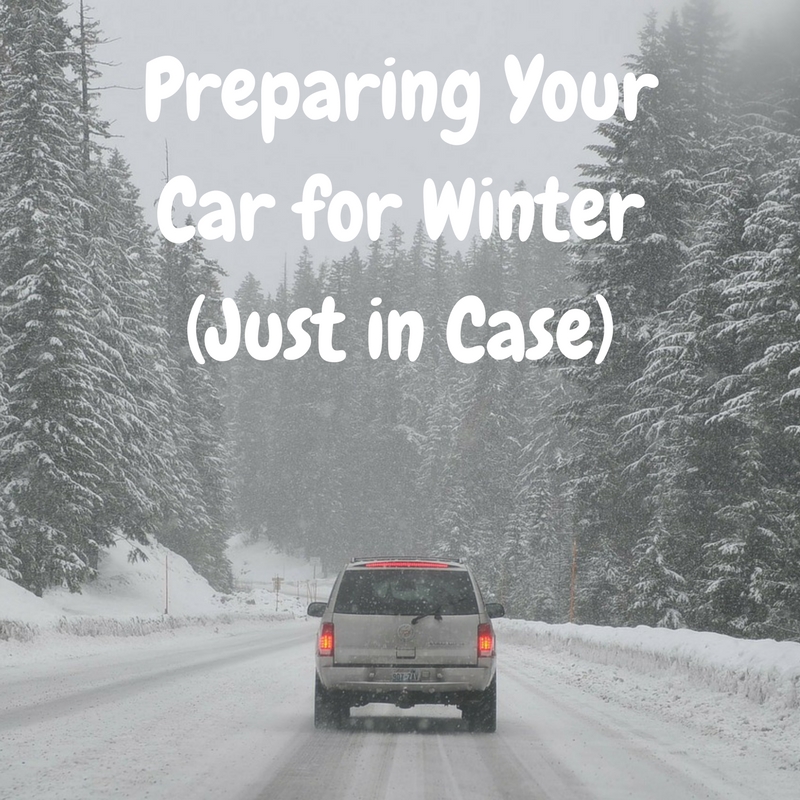 This is a sponsored post.
If you live in a climate that gets cold weather and snow during the winter, then it pays to be prepared for anything to happen when you are on the road. Getting stuck in snow or finding your windshield covered in ice is a lot more dangerous than stalling during summer's warm weather. Preparing your car for winter will keep you safe during the cold months, and keep your family safe too.
With families traveling to holiday gatherings, it is important to keep the car stocked with everything you need just in case of something happening. To start off, you can do some upkeep yourself to ensure that your car will run smoothly all winter. If you need help, you can find qualified repair facilities by searching on Cars.com.
Winter Prep Maintenance Checklist
Top off all fluids and check for any leaks.
Change to snow tires, and/or rotate tires for even wear.
Check tire pressure and fill any low tires.
Check windshield wipers and replace if needed.
Fill gas tank and check it regularly especially during low temperatures.
Take your car in for repair for anything beyond your own fix-it skills.

Winter Prep Safety Kit
Keeping a safety kit in your car during winter is just common sense. You don't have to buy one already assembled. You can create your own to make sure you have everything you need. Here are the items to include in your kit.
Extra windshield wiper fluid
Snow brush
Ice scraper
Blanket
First-aid kit
Jumper cables
Road flares
Basic hand tools
Spare tire and tools to change it
Snow chains
Shovel
Rock salt for traction
Extra hats and gloves
Blankets
Flashlight
Matches or lighter
Bottled water
Non-perishable snacks
Electronics charger
Depending on where you live, you may not need all of the items on this list. For instance, not all areas need snow chains. However, if you know you need to travel through snow and ice, this list will keep you safe and moving in most terrain. You will have to check the batteries and charger periodically to make sure they stay charged. And don't forget to wrap things that need to stay dry or separate in zip-lock plastic bags.
Worry-Free Winter Driving
Being prepared will not only make sure that you and your passengers stay safe in the car this winter, it will also keep your stress levels down because you won't have to worry about getting stuck in ice or snow.
(Visited 139 times, 1 visits today)