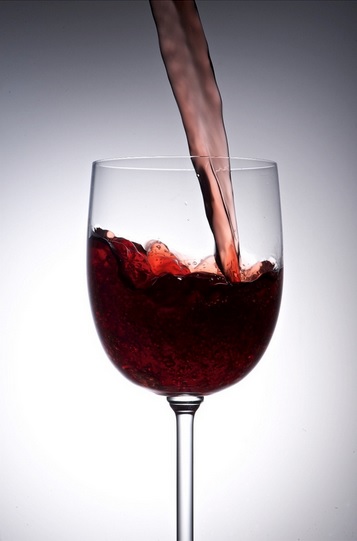 Red wine is a world full of rich and wonderful flavors. With flavors ranging from pepper, berries, and earthy tones, the varieties and flavors mirror the thousands of different cultivars of red grapes. The mouth feel of red wine can be buttery, light, tingly or many other amazing expressions that only scratch the surface of the experience. Red wine is rich in anti-oxidants and doctors often recommend one glass a day.
But, what are the types of red wine to try? What is the taste and experience like? Are there any selection or storage recommendations. Below is a list of the most popular red wine types and the basic information you need to start enjoying it now.
Cabernet Sauvignon
This black-purple red wine is produced throughout the world, but it is best known for being produced in Napa Valley. The flavor is mildly fruity, with overtones of currants and plums. Other flavors are eucalyptus, mint, anise and sweet tobacco. Always fermented in oak barrels, the wine always has a oaky vanilla flavor. The mouthfeel is lush and supple. The alcohol content is usually higher than other red wines because of the high levels of sugar found in cabernet sauvignon grape varieties.
Cabernet sauvignon is easy to cellar for long periods of time, which allows it to develop even richer flavors. The storing temperature should be about 63F, but this is not an absolute necessity. It should be served at room temperature and after it had a few minutes to breathe. It is best paired with grilled meats and savory vegetables; spicy foods should be avoided.
Cabernet Franc
This bright red wine is the peppery and earthy twin of cabernet sauvignon. Produced primarily in France and the United States. The flavor has raspberry, violets, coffee, and coffee. It is fermented in white oak barrels that imparts a slight sweetness such as pale brown sugar. The mouthfeel is creamy, velvety and smooth because the grape variety used to produce it has reduced levels of tannins. Likewise, the alcohol content is lower than the sauvignon because of reduced sugar content in the grapes.
Cabernet Franc can be cellared for years because the earthy flavors produce a buttery mouthfeel. This red wine demands to be given plenty of time to breathe and is best poured into a decanter for serving. With it's peppery flavors, this is a great wine to serve with spicy foods.
 Vinum Cellars
 M by Martellotto
Merlot
This variety of red wine spans the spectrum of red colors, from bright blood red to a deep blue-violet color. It is primarily produced in the United States and Australia, with the premier merlots coming out of Washington state, renowned for a plump mouthfeel. The flavor of Merlot is generally dominated by berry flavors with cola nut, chocolate, vanilla and sarsaparilla often present. The mouthfeel is soft, smooth, and full because the tannin levels are very low. Alcohol content can be high, because the merlot grapes contain a lot of sugar.
Merlot matures quicker than most other red wines, so any cellaring should be limited to a few years or to the winemaker's recommendations. It requires little breathing. Merlot is versatile in food parings, from seafood, cheese, grilled meats and green vegetables to mildly spicy foods.
 Lassie
 Ahnfeldt Reserve
 Paint Horse Estate
Zinfandel
California is the king of zinfandel, where the best wines of this grape variety are produced. The color is typically a deep red color, though it is produced as a rosé with a blushy pink color that has a sweet flavor. The typical flavors are of slightly sweet fruits, from berries, cherries, raisins and dates. The mouthfeel is often silky and spritzy. This variety can have very high alcohol content, commonly reaching 16 percent alcohol by volume, though many winemakers are making porto from zinfandel grapes, with alcohol contents of 30 percent alcohol by volume.
Zinfandel is best enjoyed with little cellaring, and does not require breathing. It is a sweeter red wine, so it is an excellent wine to be paired with spicy foods. This wine is fermented in oak barrels that impart a strawberry flavor, so this wine is also great for dessert.
Syrah/Shiraz
This is an incredibly versatile wine that is predominantly grown in Australia where it is known as shiraz. When produced in United States, it is called Syrah. The colors of this wine range from black to a light pink-red. Dominant flavors are boysenberry, plum, black pepper and cloves, ranging from sweet to bitter. The mouthfeel can be light, full, syrupy or fleshy. Alcohol content is medium about 10 to 12 percent alcohol by volume. This variety is often concentrated by freezing the grapes to produce ice wine, which is sweet and hot with alcohol.
Syrah does not take to cellaring and should be consumed within a few years of production, otherwise it will convert to a vinegary flavor. The layers of flavor found in a syrah pair well with game meats, such as bison and venison. Other fine meats that are an excellent pairing are lamb, pork and game birds.
 Van Ruiten Estate
 Hughes Signature Reserve
 Simonsig
Pinot Noir
This is an unpredictable, sweet, and delicate red wine that is produced in France, the West coast of the United States, and New Zealand. The flavors present are cola, plum, cherry, tobacco, plum and are generally sweet. The mouthfeel is pure velvet, silk, and just plain sexy. Master sommelier find it difficult to come up with the right words to describe this red wine.
Pinot Noir is an excellent red wine to cellar for decades, where the wine can become truly divine, with a delicacy that is unmatched. It pairs well with pork, poultry and fish.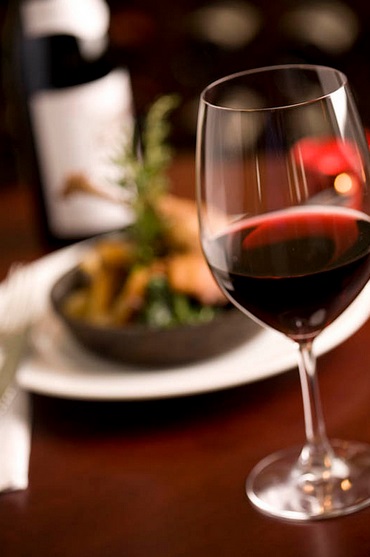 A Few Tips to Selecting the Best of Each Variety:
If possible, select a bottle that is not blended or is at least 90% of the variety. Blends can be magical, but do not let the true flavor of the grape variety come through.
Red wines are best served at room temperatures, where as white wines are best served chilled.
It is possible to purchase a wine glass that is designed for the variety of wine, though such purchases are unnecessary. A set of champagne flutes and a set of chardonnay wine glasses is all that is needed for a complete wine experience.
Lower priced wines can be essentially watered down. There is no need to spend over $20 to find a good bottle of red wine, ask around or research though the internet for recommendations.
(Visited 85 times, 1 visits today)