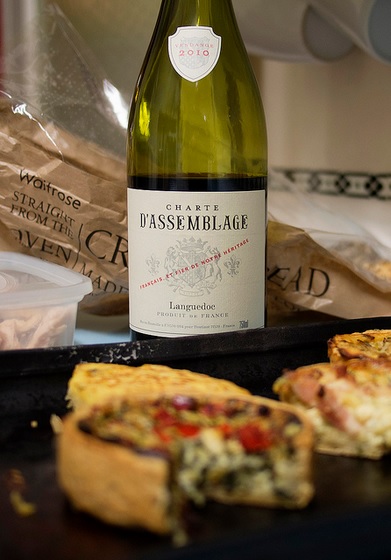 A great meal and a good bottle of wine make the perfect match, however, not all wines are perfect for all types of dishes. Here we take a look at a few basic rules to follow to make sure you choose the right wine for the right dish, every time. With these delicious food and wine pairings, you just can't go wrong.
Sauvignon Blanc
When serving dishes that include tangy or tart dressings and sauces, try pairing them with Sauvignon Blanc. Sauvignon Blanc is a green skinned grape that comes from Bordeaux in France, which produces a crisp, dry, and refreshing white wine. Depending upon climate, the flavors of these wines can range from sweet and tropical to "grassy." Some food and wine pairings that are popular include serving Sauvignon Blanc with fish and Sushi dishes, Scallops with grapefruit-onion salad, and Sour-orange Yucatan chicken dishes. The crisp, elegant, and fresh flavor also goes nicely when served with cheese. Verdejo from Spain and Vinho Verde from Portugal also pair well with these foods.
 South Africa Sun Bird
 Happy Canyon
 PLUS! selection
Pinot Grigio
Wines such as Pinot Grigio, Chablis from France, and Arnesis from Italy bring out the best in light seafood dishes. The delicate white wines provide the perfect balance for the seafood, truly bringing out the flavor and making it seem even tastier. Some possible food and wine pairings for the Pinot Grigio include Seafood Tostado Bites, Cucumber-Grapefruit Crab Salad, and Grilled Halibut with Orange Remoulade. Pinot Grigio wine is made from a white wine grape named Pinot gris, which has a spicy, full bodied flavor. Flavor can range from something similar to ripe tropical fruits such as melons and mangos, to more of a botrytis-influenced flavor.
 PLUS! selection Piro Piro Piccollo
Rosé
When serving dishes that are rich and cheesy, a dry Rosé wine is the way to go. Try foods that include ham, gouda soufflés, leek, grapes, honey, rosemary flatbread served with blue cheese, or how about a Triple Decker Italian Cheese Sandwich? Actually, most foods go well with a dry Rosé due to its fruit characteristic similar to that of a red wine, and its acidity similar to that of a white wine. Rosé is perhaps the oldest known type of wine and it uses grape skins to achieve some of its reddish color, but not enough to be considered a red wine. These wines are made from a variety of grapes.
 NV Landon Winery Red Rose Sweet Red Wine, Texas 750 mL
 2013 Chateau La Tour de L'Eveque
 Hello Kitty Sweet Rose 375 mL
Pinot Noir
Pinot Noir and Dolcetto are wines that are known for being light bodied but having a savory depth. Pinot Noir comes from a red wine grape known as Vitis vinifera. Recipes that work well with Pinot Noir include Smoky Glazed Ham, Lentil Curry, and Wild Mushrooms and Burrata Bruschetta. Others to try include Leek and Pecorino Pizza and Shitake and Scalhon Lo Mein. This red wine tastes delicious in dishes that use "earthy" ingredients such as mushrooms and truffles with its earthy berry flavor and bright acidity.
 Russian River Valley
 Rodgers Creek Vineyard
 Halberg Vineyard
Grüner Veltliner
Another of our recommended food and wine pairings includes Grüner Veltliner with dishes that use a lot of fresh herbs. Grüner Veltliner is named for a variety of white wine grape that grows in the Czech Republic, Slovakia, and Austria. The wine can have flavors ranging from a citrus or peach taste with spicy tones of pepper. The wine has a scent similar to that of citrus and clover, which makes it perfect when paired with recipes that use fresh herbs. Try it with recipes such as Zucchini Linguine with Herbs, Cod with Artichokes and Chickpeas, and Wild Striped Bass with Scallions and Herb Salad.
 2011 Winzer Krems Kremser Weinzierl Grüner Veltliner 1L
 2012 Hutter Smaragd Grüner Veltliner Kreutles 750 mL
 2010 Winzer Krems Wachtberg Grüner Veltliner 750 mL
Chardonnay
When it comes to serving dishes such as salmon or other seafood dishes that include a rich sauce, silky white wines such as Chardonnays from areas such as Chile, Australia, or California can't be beat. Chardonnay is the name of a green-skinned grape variety that is used in the making of white wines. This produces a lean, crisp wine with high acidity. This wine has a medium to light body and flavors similar to green plum, apple, and pear. Serve with dishes such as Sizzling Shrimp Scampi, or Crisp Salmon with Avocado Salad.
 Bald Mountain Vineyard
 Reserve
 Carneros
Champagne
Champagne is a sparkling wine that comes from the Champagne region of France. The primary grapes used in the production of Champagne are Pinot Meunier, Pinot noir, and white Chardonnay. In true Champagne, and not just any sparkling wine that people might refer to as Champagne, there are specific rules that require a secondary fermentation process that takes place in the bottle. This creates the bubbly carbonation that Champagne is known for. Many people reserve drinking Champagne for special occasions and toasts, but it actually goes very well with many different foods, especially salty dishes. Try pairing it with such recipes as Crispy Udon Noodles with Nori Salt, Chilled Peach Soup, Grilled Chicken Breasts with Grapefruit Glaze, or Poached Eggs with Parmesan and Smoked Salmon Toasts. The aroma of Champagne may resemble that of ripe pears, applesauce, spiced apple pie, or even bread that has been freshly baked. Champagnes also vary in the amount of sweetness based on their sugar content, with a "dry" variety called brut having the least sugar, followed by "extra-dry" which is slightly sweeter in taste, then the "demi-sec" type which has the fruitiest and sweetest taste. The sweeter Champagnes are typically preferred by women, and go very well with desserts.
 NV Veuve Clicquot Yellow Label, Champagne 750mL
 2004 Dom Perignon, Champagne, With Gift Box 750 mL
 NV Louis Roederer Brut Premier Champagne 750 mL
Zinfandel
One good rule of thumb when choosing the perfect wine to go with a meal, is that if you can use the same words to describe both the wine and the food, they are likely to go well together. For example, a rustic and rich dish pairs well with a rustic and rich wine. Zinfandel is a type of black-skinned grape that produces a rich, red wine, with the exception of White Zinfandel, which is made in the United States from a semi-sweet rosé. These wines go well with pâtés, mousses and terrines. Try Zinfandels served with a Creamy Chicken Liver Mousse, Indian Spiced Short Ribs, and Octopus with Black Bean-Pear Sauce. When grown in cooler locations, these wines produces flavors similar to that of raspberry, whereas in warmer locations they take on flavors such as blackberry, pepper, and anise notes.
 PLUS! selection Old Vine Zin
 PLUS! selection
 Reserve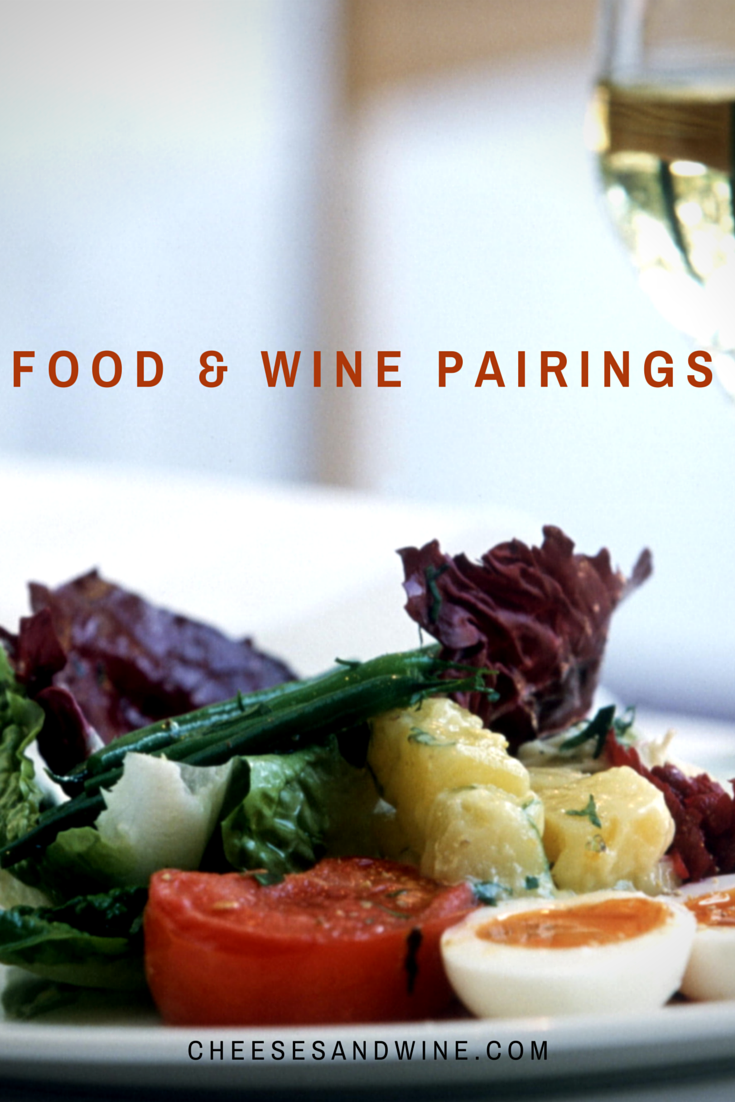 (Visited 65 times, 1 visits today)