It is so much fun to dress up for Easter! Spring is here, with lots of lovely flowers blooming in an array of bright colors. There are a slew of adorable Easter dresses for girls to wear from tiny tots to school age children. This page has a variety of cute Easter dresses for your daughter or granddaughter to wear to church or family gatherings on Easter. Shades of lilac, pink, light blue and yellow look so beautiful on girls.
To see the sizes and colors available for each dress, just click through to the product page. You can also scroll down to the list of dresses shown here below the images. See if you can find the perfect dress for your darling to wear for Easter this year.

Here is where to find these adorable Easter dresses!
Fancy Free Dress [div class="add-to-hearting" ] [input type="checkbox" name="hearting" id="888767263032-pdp" data-product-id="V_OG31080810″ data-color="Color" data-unhearting-href="/on/demandware.store/Sites-Carters-Site/default/Hearting-UnHeartProduct?pid=888767263032″ data-hearting-href="/on/demandware.store/Sites-Carters-Site/default/Hearting-HeartProduct?pid=888767263032&page=pdp" /] [label for="888767263032-pdp"][/label] [/div] • Osh Kosh • $34
Geo Print Poplin Dress • Osh Kosh • $17.99
Carter's Sleeveless Stripe Dress – Baby Girls newborn-24m • Carter's • $19.99
Harper Canyon Easter Dress (Toddler Girls) • $20.97
Kenzo Short-Sleeve Printed Dress & Shoes, Light Pink, Size 6-18 Months • Kenzo • $105
American Princess Basket-Weave Flower Girl Dress – Toddler Girls 2t-4t • $35.99
Marmellata Short-Sleeve Chevron Print Dress and Leggings – Baby Girls 3m-24m • $17.99
Jenny Yoo 'Etsy – Vintage Floral' Tulle Dress (Toddler, Little Girls & Big Girls) • Jenny Yoo • $198
Halabaloo Floral Scuba Fit & Flare Dress (Toddler Girls, Little Girls & Big Girls) • Halabaloo • $88
US Angels Infant Girls' Lace Overlay Dress – Sizes 12-24 Months • Us Angels • $144
fiveloaves twofish Lace-Overlay Dress-Pink • $98
The Bonnie Mob French Terry Short-Sleeve Dress-Multi • $32
IMOGA – Girl's Vivian Dress – Blush • Imoga • $36
Girls Knit Embroidered Pique Shift Dress • Juicy Couture • $59.99
Girls Soft Woven Jacquard Dress • Juicy Couture • $89.99
Baby Girls Sleeveless Flocked Floral Lace Flare Dress, Headwrap, And Bloomers Set • $13.98
Fancy Free Dress [div class="add-to-hearting" ] [input type="checkbox" name="hearting" id="888767268020-pdp" data-product-id="V_OG31083010″ data-color="Color" data-unhearting-href="/on/demandware.store/Sites-Carters-Site/default/Hearting-UnHeartProduct?pid=888767268020″ data-hearting-href="/on/demandware.store/Sites-Carters-Site/default/Hearting-HeartProduct?pid=888767268020&page=pdp" /] [label for="888767268020-pdp"][/label] [/div] • Osh Kosh • $34
Oscar de la Renta Toddler's, Little Girl's & Girl's Layered Pansies Cotton Drop-Waist Dress • Oscar de la Renta • $116.72
2-Piece Fancy Free Dress • Osh Kosh • $19.99
Toddler Girl OshKosh B'gosh® Print Sleep Dress • Osh Kosh • $19.99
Fancy Free Dress • Osh Kosh • $19.99
Fancy Free Dress [div class="add-to-hearting" ] [input type="checkbox" name="hearting" id="888767194237-pdp" data-product-id="V_OG31071810″ data-color="Color" data-unhearting-href="/on/demandware.store/Sites-Carters-Site/default/Hearting-UnHeartProduct?pid=888767194237″ data-hearting-href="/on/demandware.store/Sites-Carters-Site/default/Hearting-HeartProduct?pid=888767194237&page=pdp" /] [label for="888767194237-pdp"][/label] [/div] • Osh Kosh • $36
2-Piece Flutter-Sleeve Dress • Osh Kosh • $14
Oshkosh OshKosh B'gosh Sleeveless Ponte Dress – Toddler Girls 2t-5t • Osh Kosh • $11.99
Fancy Free Dress • Osh Kosh • $19.99
Fancy Free Dress [div class="add-to-hearting" ] [input type="checkbox" name="hearting" id="888767264909-pdp" data-product-id="V_OG21080810″ data-color="Color" data-unhearting-href="/on/demandware.store/Sites-Carters-Site/default/Hearting-UnHeartProduct?pid=888767264909″ data-hearting-href="/on/demandware.store/Sites-Carters-Site/default/Hearting-HeartProduct?pid=888767264909&page=pdp" /] [label for="888767264909-pdp"][/label] [/div] • Osh Kosh • $32
Girls 4-6x OshKosh B'gosh® Tiered Floral Dress • Osh Kosh • $17
Jenny Yoo 'Etsy' Tulle Dress (Toddler, Little Girls & Big Girls) • Jenny Yoo • $180
Jenny Yoo 'Annie' Floral Appliqué Lace Dress (Toddler, Little Girls & Big Girls) • Jenny Yoo • $190
Ann Loren AnnLoren Paris Poodles and Lace Dress 18-inch Doll Clothing Set • $13.49
Girl's Personalized Polka Dot Pique Sash Dress in Light Blue-Can Be Personalized • The Well Appointed House • $48–60
Harper Canyon Easter Dress (Baby Girls) • $19.97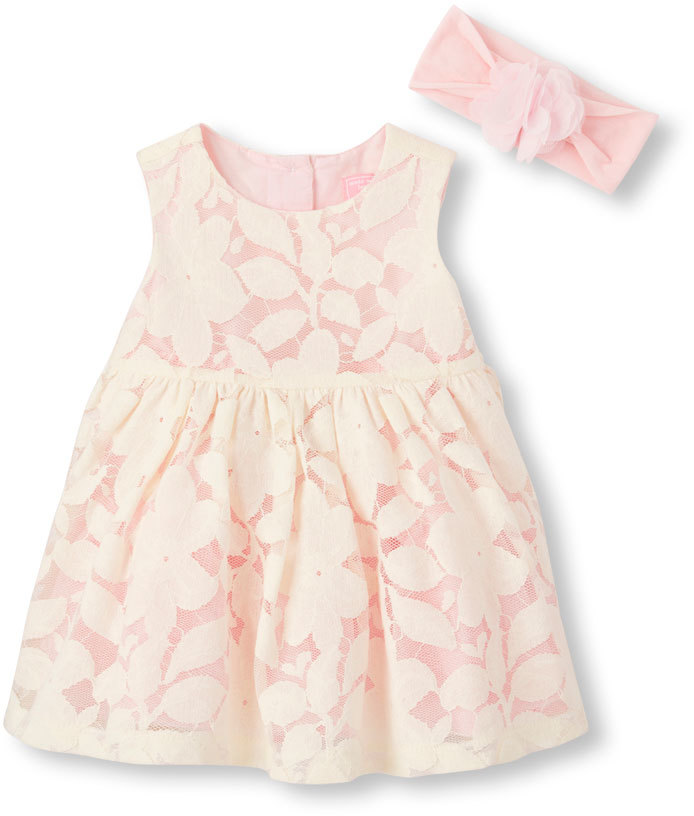 (Visited 275 times, 1 visits today)