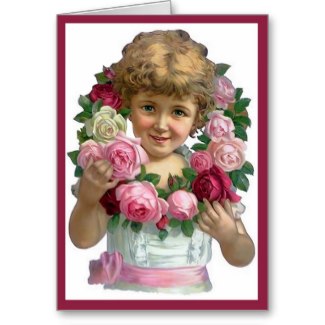 Create a Victorian Style Valentine's Day Card for Your Husband or Wife
Getting a special, unique card for your Valentine is not always an easy thing to do, but with Zazzle you can create your own personalized Valentine card for everyone you love, and have it delivered right to your home. Zazzle has a huge selection of lovely vintage Victorian and other vintage Valentine's Day cards that can be personalized with your own pictures and text, perfect for anyone who loves vintage.
The vintage Valentine card collection listed on this page is only the tip of the iceberg when it comes to the Valentine card selection that Zazzle has. You can click any of the links to go directly to Zazzle and see the individual card or browse the website for more selections.
Vintage Victorian Valentine Cards with Flowers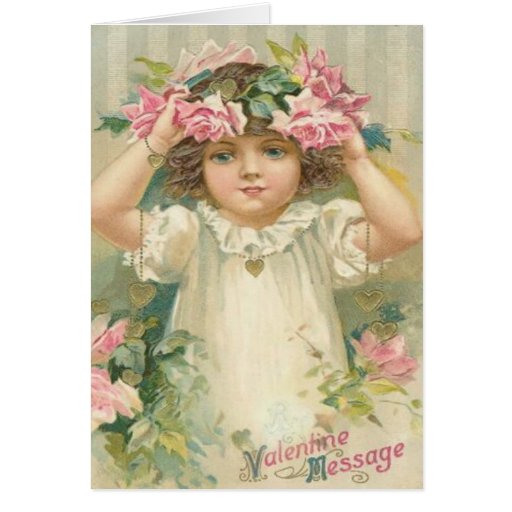 Valentine Message Girl With Flowers Cards, Gifts Greeting Card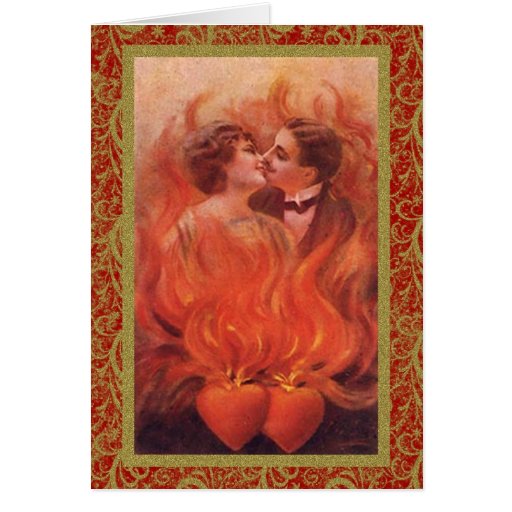 True Love Vintage Valentine Cards, Gifts Greeting Card

Softer colors and floral motifs are very common in Victorian and other vintage Valentine cards. These can be personalized with your photos and text.
Romantic Victorian Love Letters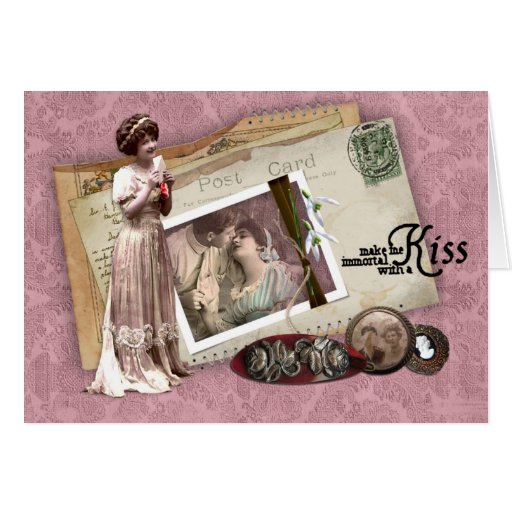 Victorian Romantic Love Letters Greeting Card

The Victorian period was known for its flowery poetry, imagery, and clothing. This was long before phones and email, so love letters and notes were common. Nowadays, written love letters are very hard to find.
Vintage Valentine Cards for Children
Children are also popular figures in Victorian Valentine cards, sometimes representing Cupid or just dancing in happiness. The innocence of children has not changed in imagery too much since then, but the way the children are portrayed clearly shows us the period.
Valentines: Vintage Holiday Graphics
Vintage Valentines CD-ROM and Book (Dover Electronic Clip Art)
Selected from authentic valentines of the early 20th century, this collection of more than 200 romantic greetings includes postcards and valentine-based die cuts of apple-cheeked children, cherubs, cupids, bouquets, and adorable animals. In addition to traditional Victorian-influenced styles, these illustrations include popular retro images that circulated in the '40s, '50s, and later.
Valentine Cards from Vintage Eras Remind Us of a Simpler Time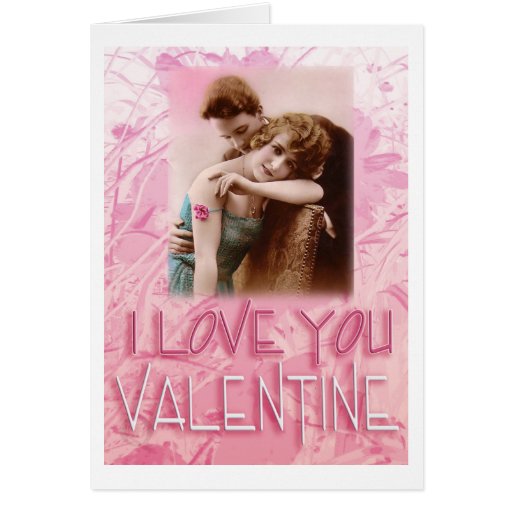 Vintage Valentine #6 Greeting Card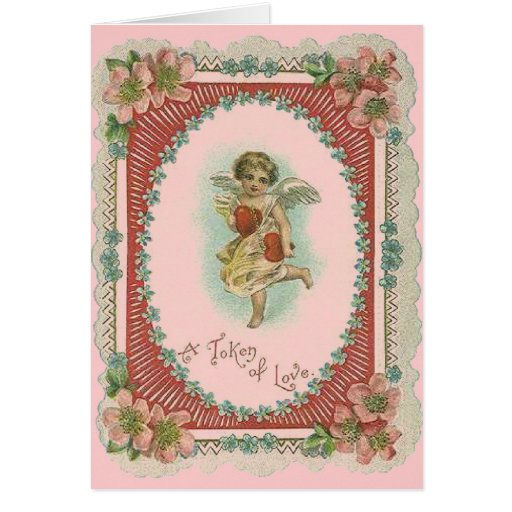 'A Token of Love' Valentine Card

Whether the Victorian period was actually simpler or not, the imagery of the vintage Victorian period reminds us of romance and simplicity, when women dressed like women, and men dressed like men, and romance was a popular theme in culture, literature, and music.
Vintage Valentine Card with Cupid
Roses, rose petals, and Cupid's arrow
A Victorian vintage Valentine card showcase wouldn't be complete without some images of Cupid. Cupid is usually shown as an infant or very young child with feathered wings, and his bow and arrow.
Valentine Treasury: A Century of Valentine Cards
Valentine Treasury: A Century of Valentine Cards
From the first reference to a valentine card in 1625 to modern times, Valentine Treasury – A Century of Valentine Cards celebrates sentimental charm, wit, and romance over the decades in America's valentines. Page after page of colorful valentines ranging from elaborately decorated Victorian pull-downs to simple ones exchanged by schoolchildren in the 60s and 70s are displayed in over 560 spectacular color photographs. European origins as well as American traditions, celebration and card sending customs, card designs and themes, artists and manufacturers from Howland, Whitney, Prang, to Gibson, Hallmark, and American Greetings are included. Anyone who has ever sent or received a valentine will enjoy this fascinating book.
Vintage Hearts and Flowers on Valentine Cards
Vintage Valentine Ephemera and Altered Art Greeting Card

Victorians equated romance with hearts, flowers, and walks in the park. Since the society was so rigidly controlled, public displays of affection were frowned upon, so couples had to resort to showing love with flowers, and gifts. Many of our romantic notions of love stem from the Victorian period.
Personalize These Vintage Valentine Cards
Adorable Vintage Cherubs Valentine Greeting Greeting Card

Victorian Cherubs with Heart Valentine's Day Card

Be Mine
Vintage Valentine Cupid Greeting Card
Vintage Valentine Cupid Greeting Card

(Visited 881 times, 1 visits today)