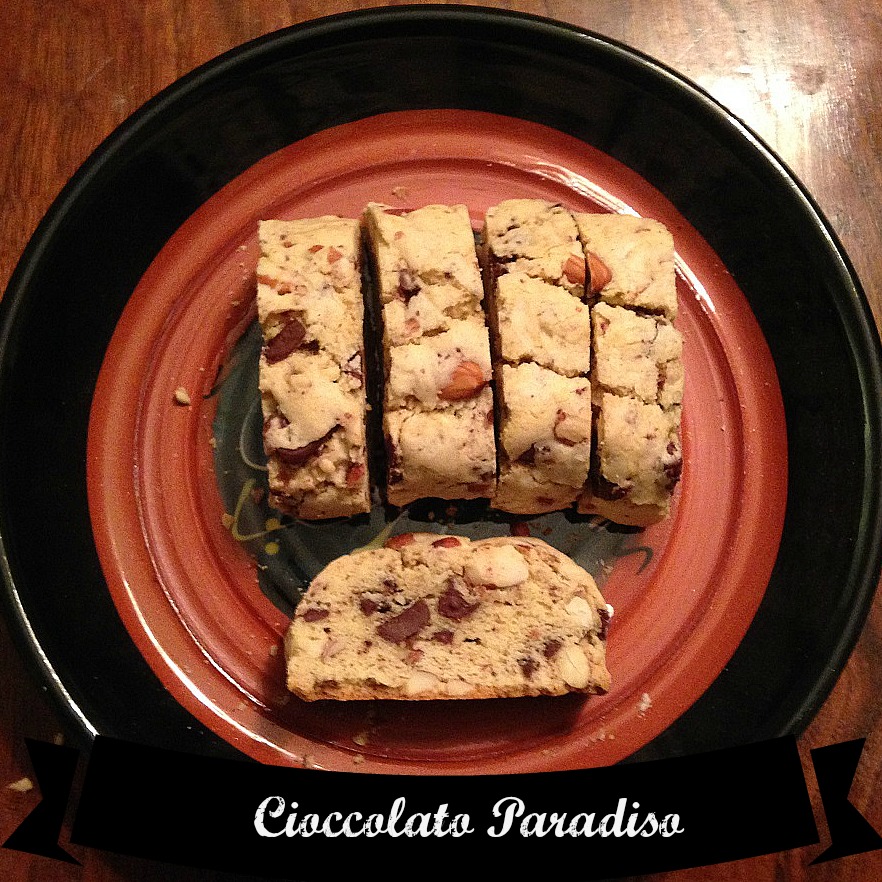 This delicious recipe makes a good gift for shipping or traveling with to visit family and friends. The cookies are hearty and they will stay in good shape as long as you keep them in a sealed container for up to 4 weeks. Good luck keeping them from being eaten though. In my house, they last for a few days unless I hide them. This recipe is adapted from one in Biscotti by Lou Seibert Pappas.
Biscotti are twice-baked cookies, you bake them first as loaves, then slice them and bake them again to dry them out for dipping. This recipe is a bit tough to work with because it calls for a meringue which is unusual for biscotti. Additionally, it is a dry dough that is very crumbly when mixed and difficult to mix after all the ingredients are in the bowl. Follow the instructions carefully for the best results.
Many of the biscotti recipes that I make have dough that is difficult to work with. This recipe is one of them. I broke two hand mixers until I learned that I needed one tough enough to stand up to this dough. The mixer I have now is wonderful. It is a Kitchenaid 5 Speed Hand Mixer
. This mixer is great for difficult dough, but I did have to hand fold in the meringue, nuts and chocolate. It helps you work off a few calories before you scarf up the biscotti.
KitchenAid KHM512ER 5-Speed Ultra Power Hand Mixer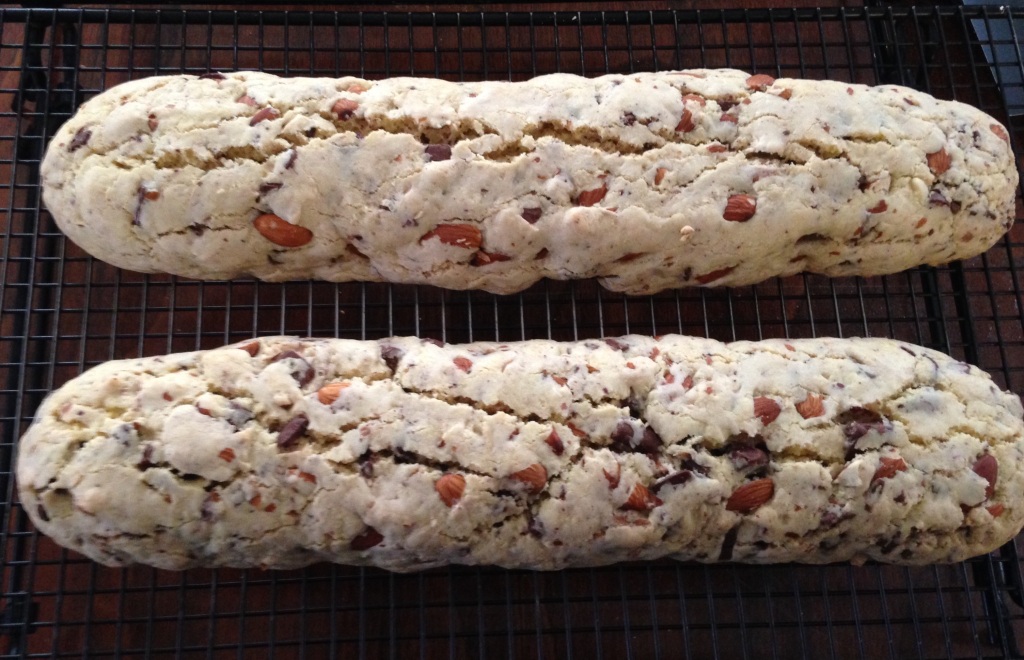 Biscotti Cioccolato Paradiso
Ingredients
1 1/2 cups almonds
1/2 cup butter
1 cup plus 2 tablespoons sugar
3 eggs, separated
1 1/2 teaspoons vanilla extract
3 cups all-purpose or unbleached flour
2 teaspoons baking powder
1/4 teaspoon salt
1 1/4 cups coarsely chopped semi-sweet chocolate chunks
Instructions
Place nuts in a baking pan and bake in a preheated oven at 350 degrees for 9 minutes, or until golden brown. Let cool.
In a mixing bowl, cream butter and 1/2 cup sugar until light and fluffy.
Beat in egg yolks and vanilla extract.
In another bowl combine the flour, baking powder and salt. Add these ingredients to the creamed mixture, mixing just until crumbly.
In a third bowl, beat egg whites until soft peaks form, then beat in the rest of the sugar forming a meringue, until stiff but not dry.
Fold the meringue into the crumbly dough, mixing until it clings together.
Chop nuts coarsely and fold into dough along with the chocolate.
Divide dough in half and form it into two logs and place on a baking pan lined with parchment paper. Logs should be about 1/2 inch thick, 1 1/2 inches wide and 16 inches long. Space them about 2 inches apart.
Bake logs in the center of a preheated oven at 325 degrees for 30 minutes or until set and golden brown. Let cool completely on a rack.
Place on a cutting board and slice about 1/2 inch slices.
Place slices upright on the baking sheet  and bake in the oven at 325 for 12 to 15 minutes. Let cook on a rack.
Store in a tightly sealed container.
More Biscotti Cookbooks
Ciao Biscotti: Sweet and Savory Recipes for Celebrating Italy's Favorite Cookie

Biscotti Favorites: Easy Recipes Everyone Will Love

Biscotti: Recipes from the Kitchen of The American Academy in Rome

The Best 50 Biscotti Recipes

Biscotti & Other Low Fat Cookies

Cookies & Biscotti

23 Recipes of the World's Best Biscotti Cookbook.

Biscotti! Great Recipes and Tips for Baking the Top 12 Biscotti Flavors

Follow Paula Atwell: Lake Erie Artists's board Recipes: Biscotti only☼ on Pinterest.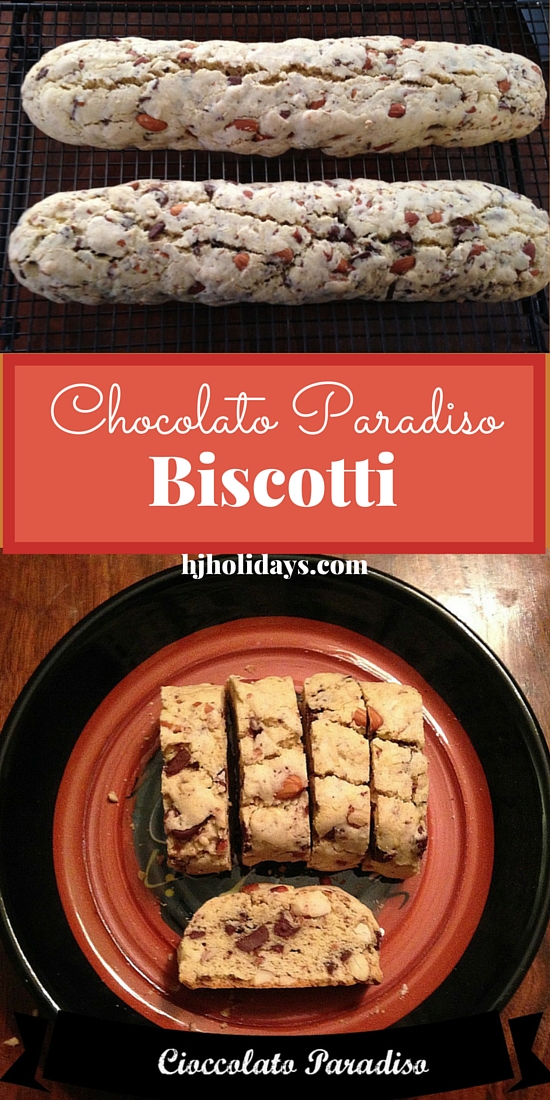 (Visited 1,444 times, 3 visits today)