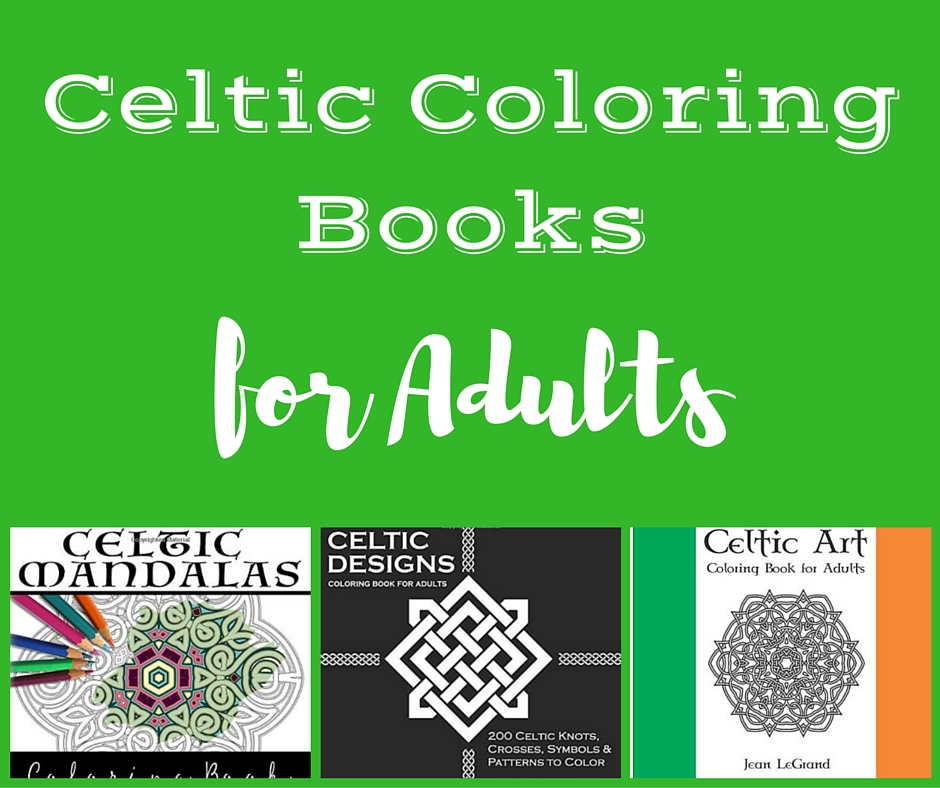 Celtic designs are wonderful by themselves, but they also make lovely tattoos, patterns for artwork and fashion and of course, fun decorations for St. Patrick's Day. These cool Celtic coloring books for adults are made to allow adults and teens to enjoy coloring and exploring unique Celtic patterns that represent different aspects of the Celtic culture.
Studies have shown that coloring helps alleviate stress. So, if you have stress in your life, you can lower it by coloring for a few minutes per day, and why not use these cool Celtic design coloring books to do it?
Celtic Designs Adult Coloring Book
These intricate Celtic designs fill the entire page. You can find many details that you can learn or just enjoy filling the lines will color. This book is printed on special acid-free paper to keep your coloring fresh and you can frame the pieces afterwards.
Celtic Designs Adult Coloring Book
Celtic Designs Coloring Book
Creative Haven has many lovely coloring books for adults, and this one takes traditional Celtic designs and interprets them into new ones. There are lots of interesting knotwork designs here that you can fill with traditional Celtic colors or whatever colors you love.
Creative Haven Celtic Designs Coloring Book
Celtic Knotwork Stained Glass Colouring Book
This coloring book focuses on the knotwork and comes at these designs from a stained glass perspective. You could recreate them in glass, but it would be very difficult. Lots of tiny spaces in these designs.
Celtic Knotwork Stained Glass Colouring Book
Celtic Designs Coloring Book for Adults
This coloring book offers 200 designs for you to learn while coloring them for therapeutic purposes. Special paper pages prevent bleed through from your colors which means that you can remove and frame any images you love.
Celtic Designs Coloring Book for Adults
Celtic Art Adult Coloring Book
A new Celtic art coloring book published in August 2015, this is also made with special paper so that markers or paints will not bleed through, and you can pull out designs to hang or frame. This is a great coloring book to offer as a gift for anyone you know who loves to color.
Celtic Art ADULT COLORING BOOK
Celtic Alphabet Coloring Book
This is a really cool coloring book which has a page for each letter of the alphabet. These would be great to use for a child's room or initials for a family crest.
Celtic Mandalas Coloring Book
Mandalas are both art and therapy. This book has 50 Celtic mandalas for you to color by yourself or with someone else to reduce stress and relieve your mind. Also a new book published in July 2015.
Medieval Tapestries Coloring Book
This coloring book focuses on the medieval tapestries which are not truly Celtic designs, but European during the era of knights and damsels. Some of the images include fantastical creatures like the unicorn on the cover.
Medieval Tapestries Coloring Book
Celtic Mandalas: 26 Inspiring Designs for Colouring and Meditation
Designed to help with meditation through the use of mandalas, this coloring book offers mandalas to color and information about guided meditation using them.
Celtic Mandalas: 26 Inspiring Designs for Colouring and Meditation
More Celtic Coloring Books for Adults
If you need more Celtic coloring inspiration, you can take a look at any of the Celtic coloring books shown below. Some of them are easy enough for preteens and teenagers, but the are primarily created for adults. You can certainly get coloring books for your kids to use and color beside you. Why not make it a family activity on a regular basis to reduce stress and improve your communication. Coloring also allows people to express themselves artistically even if they are not artists.
Celtic Design Coloring Book
Little Irish Stained Glass Coloring Book
Tartan Designs Coloring Book
Coloring Book for Adults
Coloring Books for Grownups
Celtic Mandala Coloring Book
Celtic Coloring Book
Fairies Coloring Book For Adults
Celtic Blessings
Color Your Own Book of Kells
Art Therapy: Celtic
Mystical Mandala Coloring Book
The Celtic Knotwork and Kaleidoscope Coloring Book II
Celtic Dreams Adult Coloring Book
Druidism Coloring Book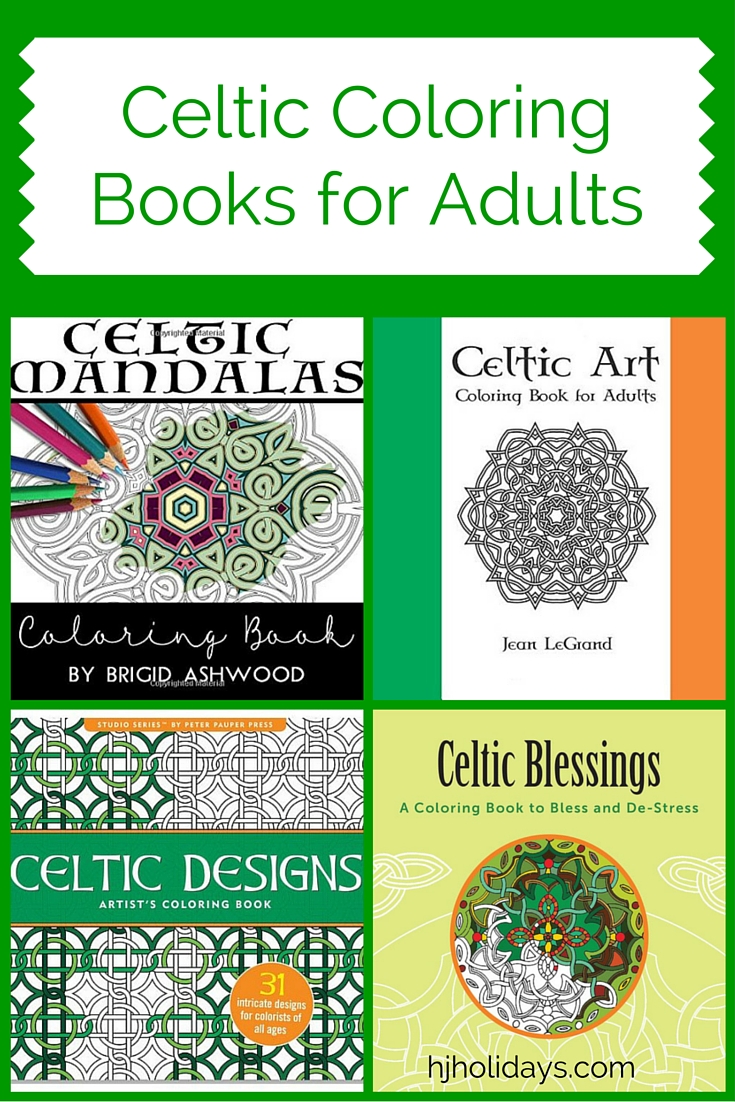 (Visited 576 times, 1 visits today)
Check Our Related Pages Before You Go!