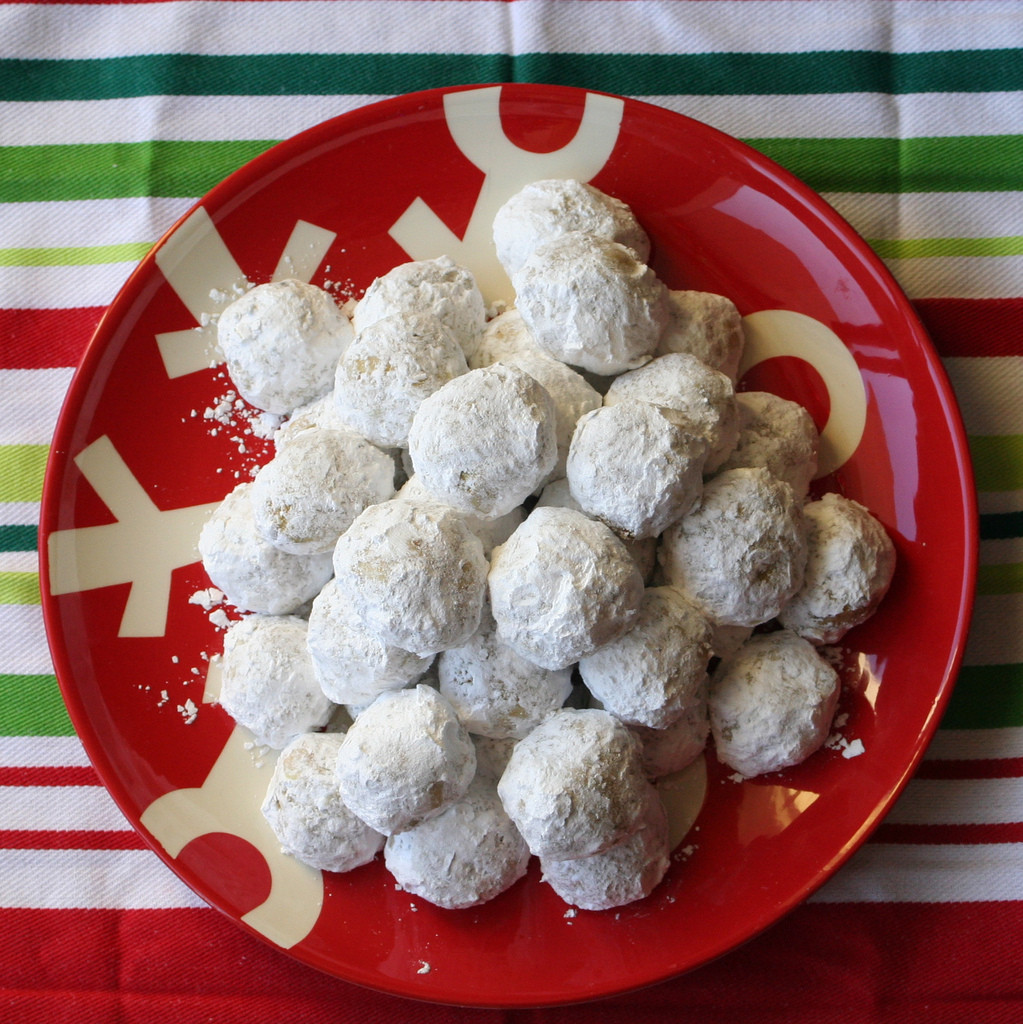 The holiday season is packed with a million different things to do such as decorating, shopping for gifts, and holiday baking, just to name a few. While you may have good intentions, especially if you are hosting the holiday meal, sometimes it's just not possible to accomplish everything you planned due to time constraints. To take a bit of the pressure off this holiday season, why not learn how to host a Christmas cookie exchange? A holiday cookie swap not only provides you with the perfect opportunity to visit with friends and family during the holiday season, it also takes a lot of the stress out of holiday baking. Instead of having to make five varieties of cookies for sharing and gift giving, instead, make up several batches of only one type which will save you a lot of time and effort. Not only is this a fun and practical idea, it also becomes the perfect opportunity for socializing and creating a Holiday Cookie Exchange tradition. Here are some tips on how to plan and pull off a successful cookie exchange.
Plan the Guest List and Set the Date
Decide who you wish to invite to the holiday cookie swap. Send out invitations well in advance, perhaps a month or so before the date so that everyone can fit it into their busy holiday schedules. Invitations can be old fashioned mailed paper invites, or use handy eVites for convenience. A simple phone call or text will also work. Set a firm RSVP deadline so you know how many to plan for and how many cookies to ask your guests to bring.
Determine Who Brings What and How Many
When your guests RSVP, make sure they provide you with the name of the cookie they will be bringing, as well as the recipe. In these days of increasing food allergies and gluten sensitivity, it is more important then ever to know the ingredients list. As the host of the Christmas cookie exchange, it is your job to collect the recipes and ingredients lists in advance so that you can print the information on cards to place next to your guests' contributions. This allows others to see what is in each cookie. Also, knowing what each guest is bringing prevents six different varieties of chocolate chip cookies being brought. If you find several people want to bring a certain type of cookie, perhaps ask some of them to bake a different kind.
Make sure to have at least a few gluten free and nut free cookies available. After establishing what each guest is bringing, determine how many cookies they will need to bring. A rough figure for approximately ten to twenty guests is six dozen cookies each. You might suggest that each guest bring cookies that will not perish quickly and that they bring their own containers for packing up the cookies they receive during the exchange. Also, ask guests to package the cookies they will be exchanging in equal portions, for example, bring four packages of one dozen, etc. This will make the exchanging of treats a breeze. Copy all of the recipes for each guest, and have the contributor cut out their recipe and attach to their contribution. For example "Karen's Sugar Cookies", complete with recipe and all ingredients listed, should be taped or otherwise attached to each package of cookies Karen gives away.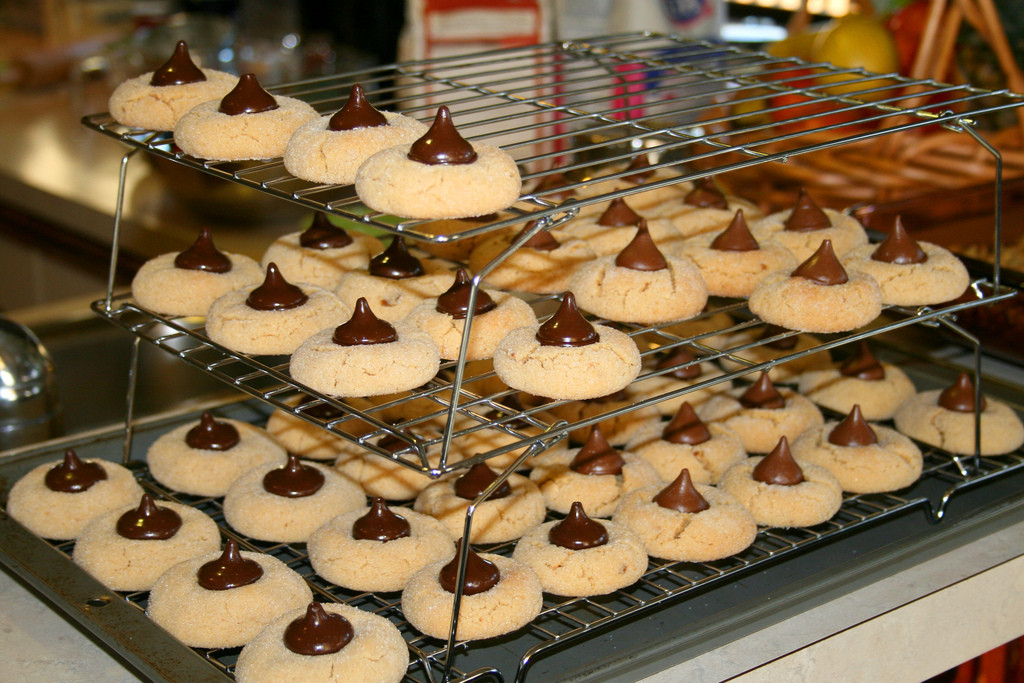 During the Holiday Cookie Exchange
Before your guests arrive, make sure the house is decorated for the holidays. Turn your Christmas lights and tree on, and maybe set the festive mood with some holiday music playing in the background. Since everyone is bringing sweets, make sure to serve something that is non-sweet to your guests. Prepare something that is simple and easy to clean up, such as a cold cut, cheese, and cracker tray, along with a vegetable and dip tray. Make a bowl of punch or offer coffee or soft drinks. Serve on disposable holiday plates and napkins for super fast clean up. Have a long table set up for each guest to place their contributions. Make sure to have plastic wrap and foil available in case your guests need to wrap their cookies more, maybe provide sacks for each guest so that they can carry their cookies home.
Tips for Traveling with Cookies
You may wish to offer your guests some useful tips for traveling with their baked goods before the exchange happens. You've already asked them to package their cookies in packages of a certain number so that each guest receives one. Remind them to place parchment or wax paper between layers of cookies that might stick together. Remind guests to use something such as disposable air tight containers to package and protect cookies from breakage. If guests are making a somewhat sticky treat, suggest that guests place an apple wedge in each container to help keep them fresh. (Wedge must be replaced every other day.) Suggest each guest pack each individual container of cookies in a sturdy cardboard box that can easily be placed in the truck or backseat for easy and safe transport. This will also give them something to pack their new cookies in to take back home.
For Young Children
If some of your guests will be bringing young children, designate a small table where they may eat and socialize. Perhaps place a few undecorated sugar cookies out along with some icing and plastic spatulas so that they can decorate a couple of cookies to enjoy. Download and print copies of holiday coloring sheets and provide crayons so the children can entertain themselves. Perhaps have the kids participate in a simple game together while the adults enjoy each other's company.
A Successful Holiday Cookie Swap
When all is said and done, each of your guests should leave with and you should be left with a variety of different types of holiday cookies. You can then serve these cookies during your holiday meals or re-package smaller quantities or each cookie to give out as gifts. This is a great way to get a wide variety of tasty treats to enjoy and share during the holiday season.
Cookie Exchange Party Invitations
You can send out any of these lovely invitations or hand them out to your friends to invite them to the cookie exchange party. Every invite here can be personalized any way that you wish for a unique invite. The first group are printables that you can print out at home. The second group are already printed out and will ship to you.
Printable Cookie Exchange Party Invitations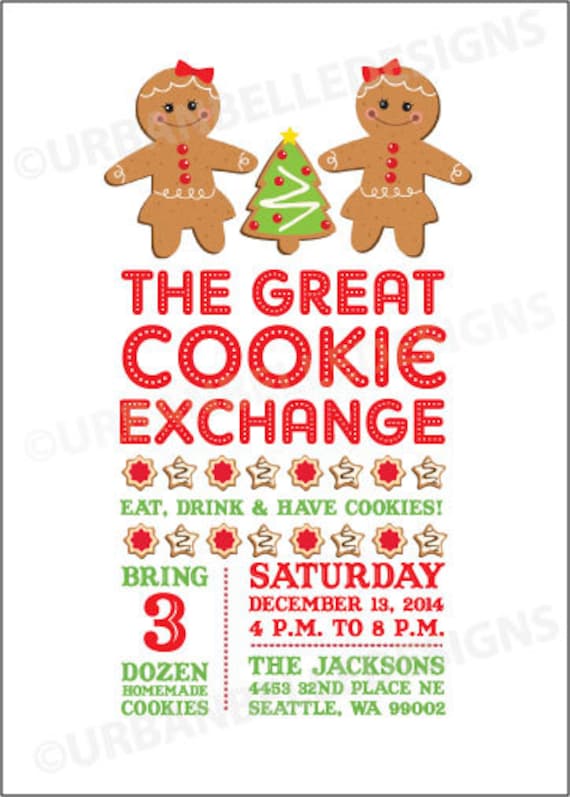 Printable Cookie Exchange Invitation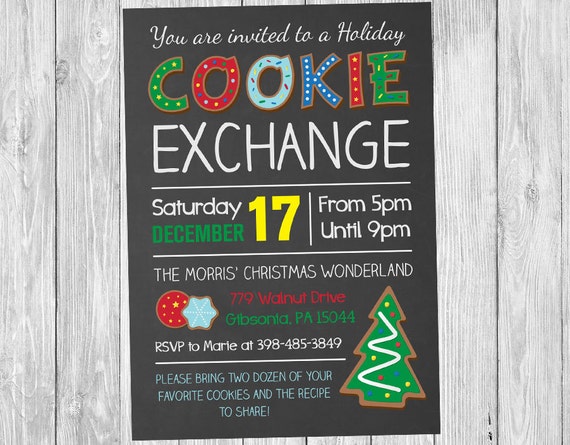 Christmas Cookie Exchange Invitation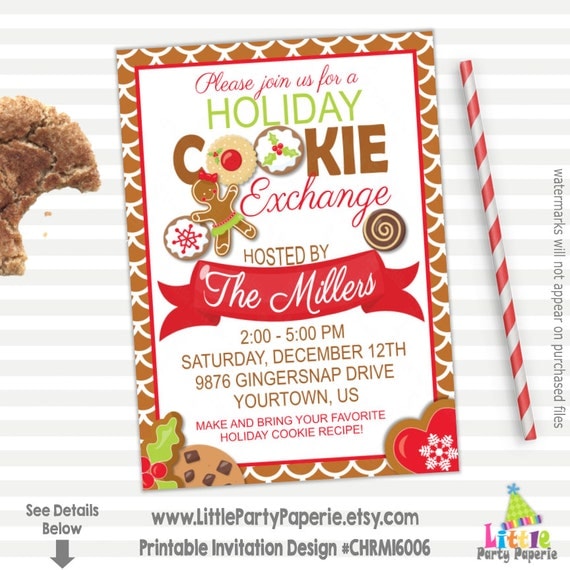 Holiday Cookie Exchange Invitation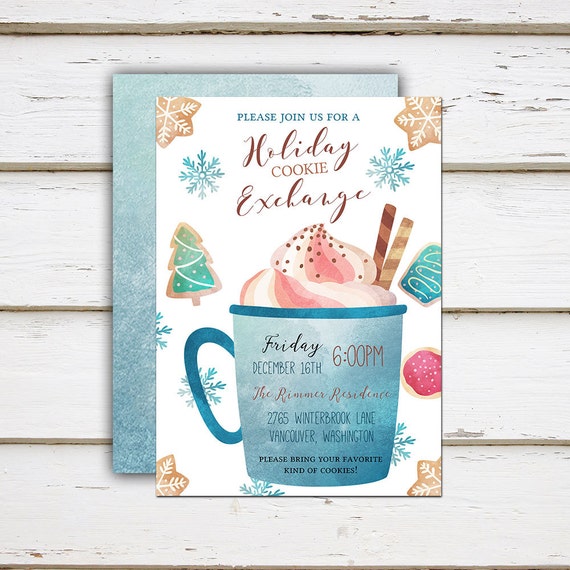 Printable Cookie Exchange Invitation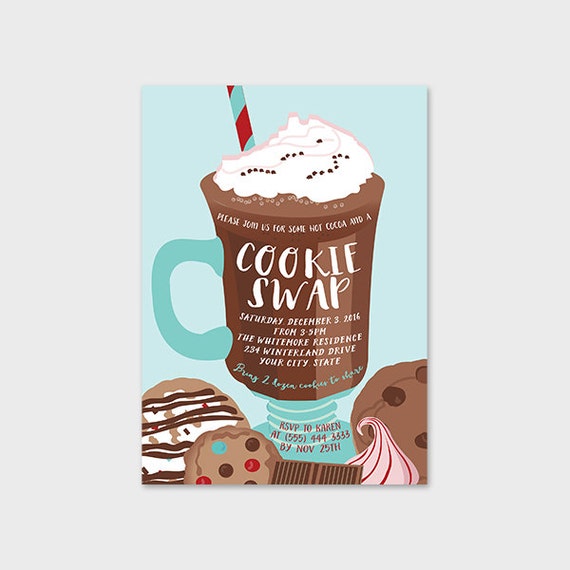 Printable Cookie Exchange Invite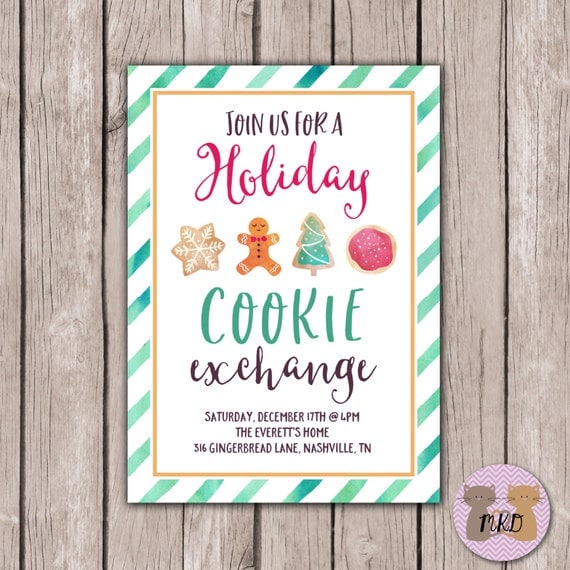 Cookie Exchange Holiday Party Invite

Personalized Cookie Exchange Party Invitations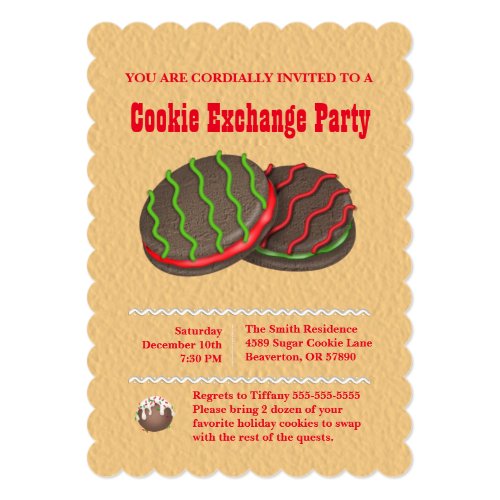 Cute Chocolate Cookie Exchange Holiday Invite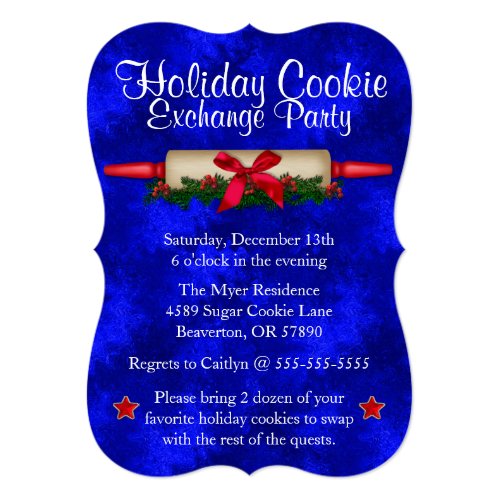 Cute Rolling Pin Cookie Exchange Holiday Invite

Christmas Cookie Exchange Party Invitation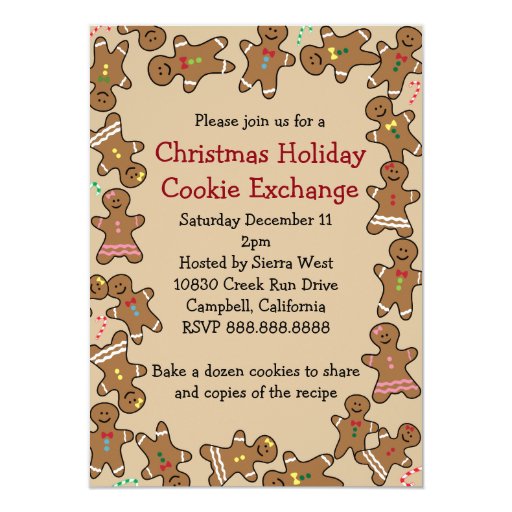 Gingerbread Christmas Holiday Cookie Exchange Card

Holiday Christmas Cookie Exchange Party Invitation

Christmas Cookie Swap Exchange Party Invitations

&
Follow Paula Atwell: Lake Erie Artists's board Recipes: The Great Cookie Swap on Pinterest.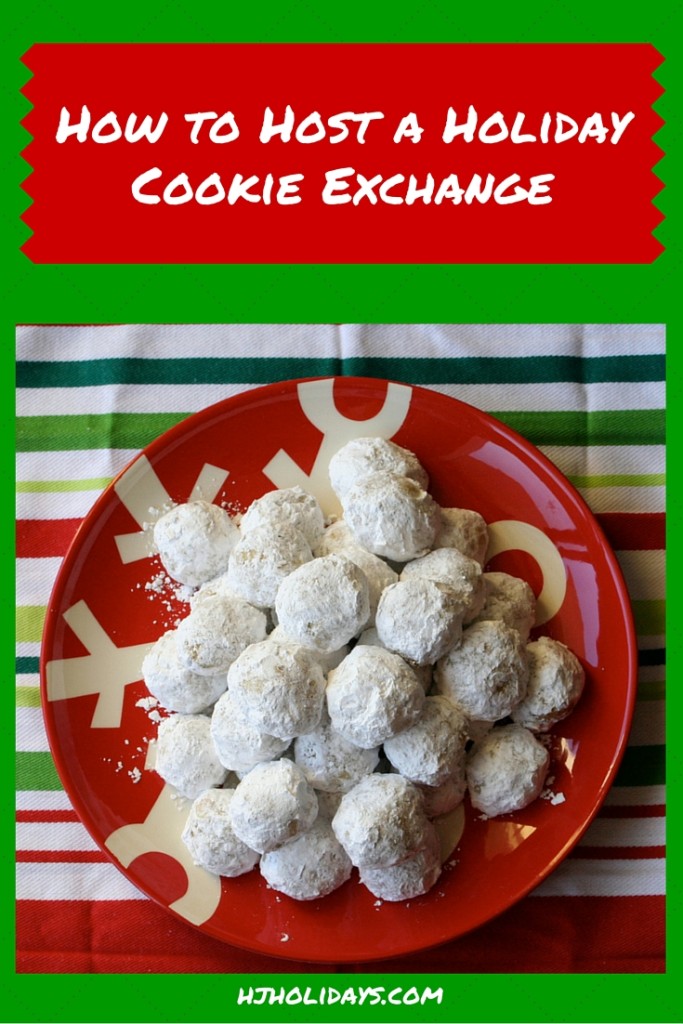 (Visited 476 times, 1 visits today)