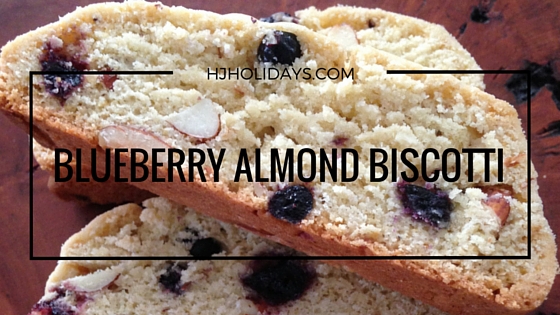 As some of you may know, I am an avid biscotti baker and love to concoct new recipes. The recipe that I am going to give you here is a variety of several I have made in the past with a new ingredient that I have never used before. This biscotti is designed more as a breakfast or snack biscotti rather than dessert. It is a twist on having a blueberry muffin in a biscotti form.
I was shopping at my local Heinen's grocery store (Clevelanders will be familiar with the store) when looking for ideas to create a new recipe, when I came across Mariani Wild Blueberries. These are dried blueberries, and I had never made blueberry biscotti.
Mariani Premium Dried Wild Blueberries, 3.5 Ounce
I bought them, and this recipe is a result of the purchase. I completely recommend these berries, and you should be able to find them in your own local store, but if not, you can buy them from Amazon as shown above. I will definitely have to try some of their other new fruit items.
Like usual, I made double the recipe size, and will have to hide them to make sure they don't get eaten immediately. Here is the recipe.
Servings

Prep Time

16

20

Minutes
Cook Time

Passive Time

45

Minutes

65

Minutes
Servings

Prep Time

16

20

Minutes

Cook Time

Passive Time

45

Minutes

65

Minutes
Servings

Prep Time

16

20

Minutes

Cook Time

Passive Time

45

Minutes

65

Minutes

Servings

Prep Time

16

20

Minutes

Cook Time

Passive Time

45

Minutes

65

Minutes
Bake almonds at 350 degrees for 9 minutes. I usually do a package of almond when I buy them and then use them later for baking.

Pour the vanilla and Amaretto over the blueberries and set aside.

Allow butter to soften, then beat in a large bowl with sugar until frothy.

Add eggs to butter mixture and beat.

Add vanilla, Amaretto and blueberries to the mixture and combine until well blended.

In the same bowl, add flour, baking powder and salt. If your butter is salted, cut the salt in half. Mix until all ingredients are well blended. Dough will be soft, but not sticky.

Cut almonds in half or thirds, or chop roughly, then add to dough. Mix in with a large spoon.

Divide the dough in half, and put on a parchment-paper-lined baking sheet with plenty of space between. Create two long logs of dough using your hands to shape. I find that using a spoon to place the dough on the parchment paper works the best, then I use my hands to create the log shapes.

Bake the logs in a pre-heated 325 degree oven for 30 minutes. Top of logs should appear slightly browned.

Let cool on a cooling rack for at least 10 minutes. If you cut the biscotti too soon, they will crumble.

Cut the biscotti into 1/2-to 3/4-inch slices, and place on the tray standing on their edges. You can reuse the parchment paper from the first baking.

Bake biscotti at 325 degrees for 15 minutes, or until sides are completely dry, but center feels a bit soft. If you like crisper biscotti, you can bake another 5 minutes.

This is a great holiday recipe to give as a gift, or to serve Christmas morning. Biscotti are easy to make, easy to clean up and will keep up to a month in a sealed container at room temperature. You can freeze them for up to 6 months. In my house, they are usually gone within days, so if you want to give them as gifts, you will need to hide them.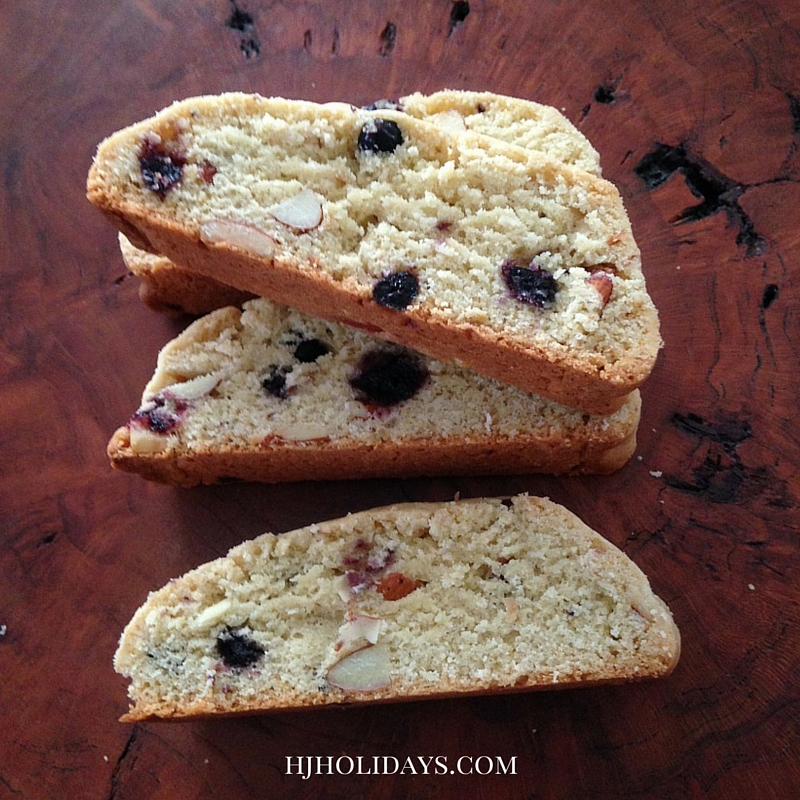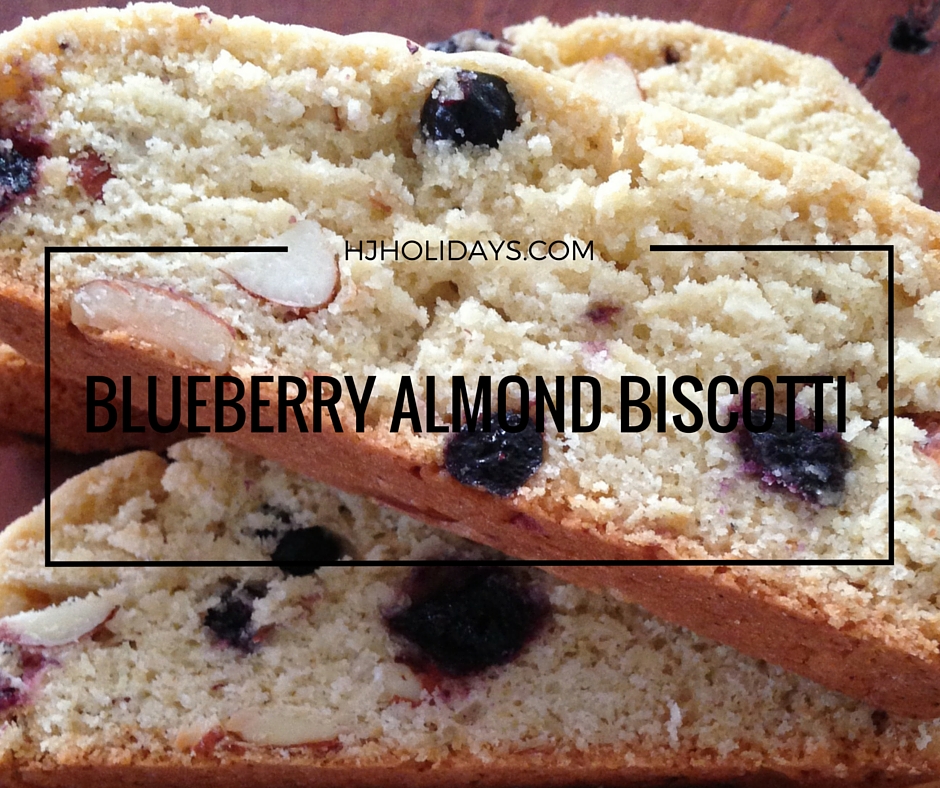 Other biscotti recipes on this site: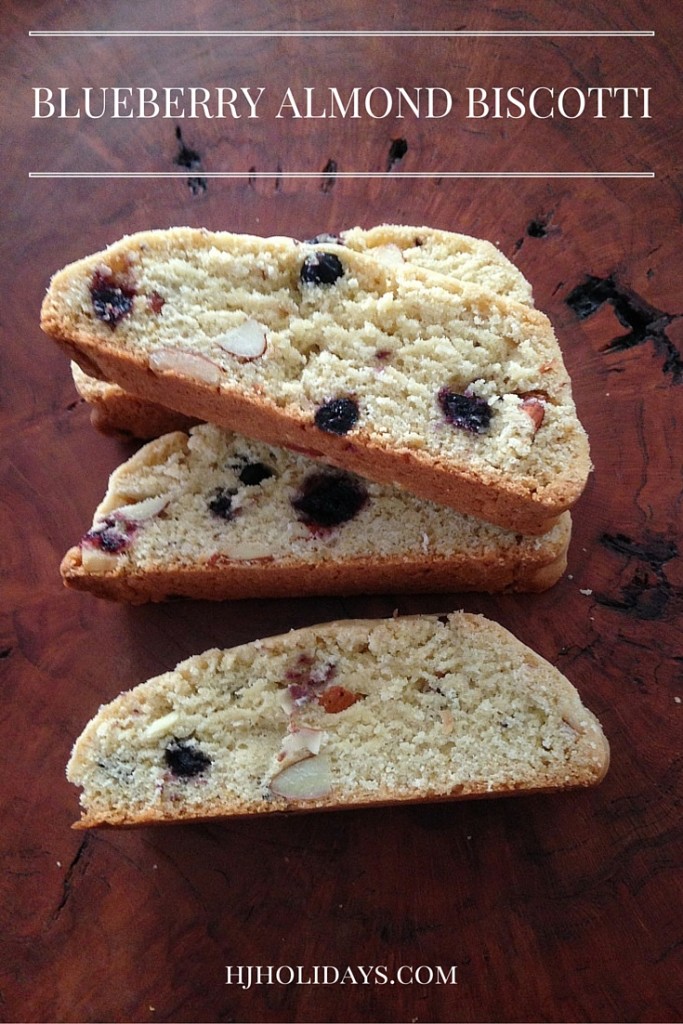 Follow Paula Atwell: Lake Erie Artists's board Recipes: Biscotti only☼ on Pinterest.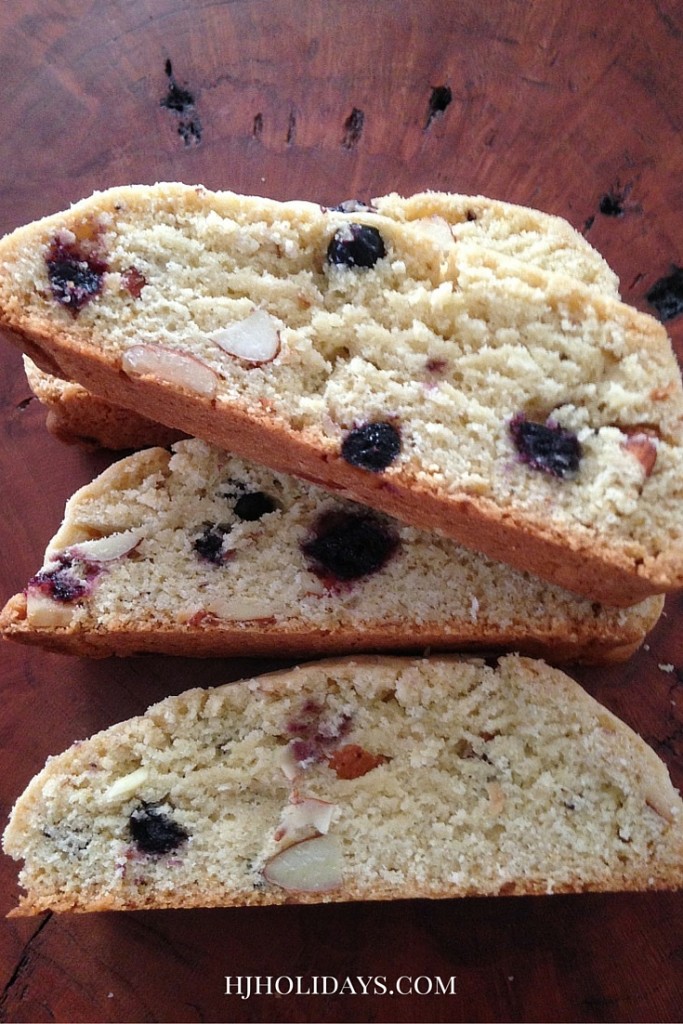 (Visited 3,987 times, 1 visits today)