Dads-to-be Need to Feel Good about the New Baby too!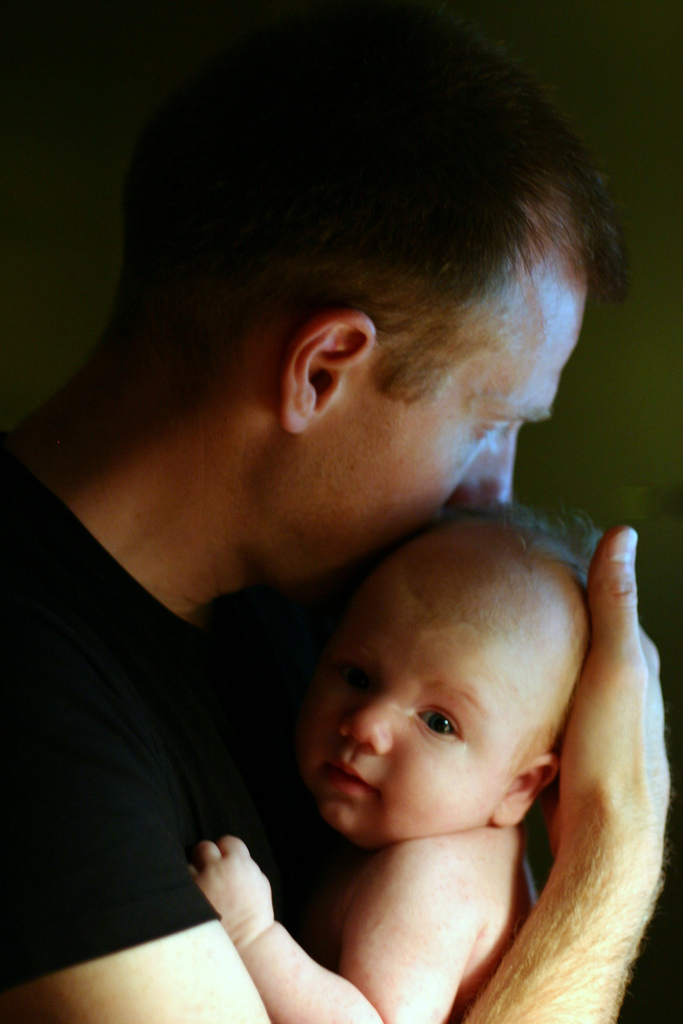 Are you a father-to-be or do you know a father-to-be? There are so many gifts for mothers-to be, but not nearly as good of a selection of fathers-to-be gifts.
Being an expectant father is definitely something to show off and be proud of. Every mom knows that fathers-to-be are a really important part of the baby's life. If you know a father-to-be, then it's time to let him show off his new fatherhood with these cool father-to-be gifts.
Is your husband proud to be father of your baby? The proud dad needs gifts too on this Father's Day. Don't leave him out.
Let him show off the happy news about the baby you are expecting!
This page is dedicated to proud fathers-to-be, and gifts just for them.
&
Terrific New Dad Gag Gift/Baby Shower Gift
Hilariously popular new dad gift pictured below
Buy Daddy's Diaper Changing Apron – Unique New Dad Gag Gift- Baby Shower Gift Idea. This best-selling gag gift for new dads is terrific and will make dad and guests laugh at the baby shower. Can't beat it.
&
So Relative! – Soon To Be A Daddy (Baby Footprints) – Certified Organic Cotton Short-Sleeve Adult T-Shirt
I just discovered this new item made by a company called So Relative! This shirt comes in three colors for the new dad, and there are numerous other shirts and gifts for other members of the family too. Nice and soft, made with organic cotton, this tee shirt will feel good to both dad and baby for those late night snacks.
So Relative! Soon To Be A Daddy T-Shirt
&
Lillian Rose Military Daddy Diaper Bag
For proud military dads, this diaper bag will go anywhere, even deep into the jungle. No worries about not feeling manly carrying this bag.
Lillian Rose Diaper Bag, Daddy Military
More Diaper Bags for Dads
Click the immage for more information.
&

"I'm the Daddy" Scrubs
Comfortable scrubs for a new dad to wear in the hospital or at home
These comfortable scrubs are perfect for the delivery room, or those late nights taking care of mom and newborn. Dad will love wearing these to show off his fatherhood, and they are really comfortable too.
&
Daddy's Tools of the Trade® Diaper Changing Tool Belt
Another fun gift for dads-to-be! A specialty tool belt for new dads. Everything they need to change the baby is ready to go.
Daddy's Tools of the Trade Diaper Changing Toolbelt
&
The Peepee Teepee for the Sprinkling WeeWee
Almost too hilarious to be named, this The Peepee Teepee for the Sprinkling WeeWee comes in a wide range of designs and makes a terrific gag gift for a new dad, and will start the laughter rolling just from the name. If you click through, you will see other related themed baby sets that go with it. No one will forget this baby gift.
The Peepee Teepee for the Sprinkling WeeWee

Combat Daddy Equipment Diaper Bag – For dads who don't want a girly-looking diaper bag
The military-style bag is large enough to take on multiday trips a day out on the boat or just down to the restaurant for a bite. With a changing station right into the bag's design, along with a cooler compartment for keeping drinks cool and much, much more. No more getting looks for carrying that pink bag with the flowers and butterflies on it, now you can stand tall with your dignity intact.
&
I'm Going to Be a Dad! Now What?
Get Prepared for Fatherhood
Becoming a parent is both an exciting and overwhelming thing for both the mother-to-be and the father-to-be. The expectant father should be aware that not only is his mate's life going to change drastically, but his own as well. There are several things a dad-to-be can do to make the nine months of pregnancy go smoothly for his partner and himself, as well to ease himself into the dramatic new role he will playing once the baby is born. Here are some helpful tips for men about to become new fathers.
Expect Physical and Emotional Changes
Most of the time, a father-to-be is aware that his partner's body is going to change during pregnancy and that she may be emotional and have cravings. These are all commonly known things about pregnancy. What the dad-to-be may not realize is how drastic these changes might be. His partner may be experiencing a wide range of emotions, from crying spells from hormonal changes, to feeling scared or overwhelmed. Try to be sensitive to her needs during this life altering experience for both of you. Take the time to listen to her concerns and to share your own. Discuss your feelings together, openly and honestly.
Dude, You're Gonna Be a Dad!: How to Get (Both of You) Through the Next 9 Months
&
Be prepared to see your partner experiencing bouts of nausea and morning sickness, disgust at foods she may have formerly loved, and even middle of the night cravings for bizarre foods. Try to go with the flow here, because hormones are at work. Cave in to her cravings and she will think you're the greatest. Your partner may be very sensitive during this time, and feel that she is fat, or ugly, or no longer attractive to you. Try to avoid any comments about "fat" and reassure her and let her know you love her and feel she is beautiful, even more so now that she is carrying your child. Try to understand her aches and pains associated with the pregnancy, and comfort her when you can.
Financial Concerns
The dad-to-be may become concerned about financial matters during the pregnancy.With a tiny little baby, comes a huge expense on the pocket book. Think about how you are going to prepare for the baby financially, not only now , but in the future. This is a good time to plan a savings account, or to make some wise financial investments. It is seriously time to think about how to become a responsible family man, since your baby will be depending upon you and your partner for all of his or her needs.
The New Dad's Survival Guide: Man-to-Man Advice for First-Time Fathers
&
Participate In The Pregnancy
The expectant father may be experiencing bouts of jealousy or even a touch of resentment towards the pregnancy, simply because he may no longer be getting the same amount of attention he once did. This is why it helps to get involved! Don't just think these nine months of pregnancy are all about your partner and the developing baby. She will need you now more than ever, and should be thrilled to have you show an interest in all things baby related. Read books, articles, and magazines to learn all you can about pregnancy and childbirth, and caring for a new baby. This will educate you as to what is happening with your partner both physically and emotionally, and will give you insight as to how the fetus is developing. By all means, if possible, attend as many doctor appointments as you can, especially those in which a sonogram will be performed. This is an extremely special time for a couple to share together, as it is the first time they will "see" their growing baby. Listening to the baby's heartbeat and seeing the baby move can truly not only bond mother and father-to-be, but to help bond them to baby as well.
Dad's Playbook
What to Expect When Your Wife Is Expanding
Darth Vader and Son
Geek Dad
A Dude's Guide to Babies
The Baby Owner's Manual
Be Prepared
Calm the F*ck Down
&
Feel your baby kick and squirm inside your partner's belly, and even read a book to the baby in the womb so that the little one can become accustomed to hearing both mommy and daddy's voices. Your partner will cherish this time and appreciate the fact you are showing interest in the baby.
Getting involved in the planning of the nursery, and purchasing needed items for the baby are also great ways to bond together, and to prepare for the new arrival. Some men feel left out, as if the pregnancy is truly only the mother's experience, but by getting involved, it really makes the dad-to-be a part of it as well.
Staying affectionate and intimate with your partner during pregnancy is also good for both parties, assuming it is safe in your particular situation. It is a time for couples to feel a special closeness, without any worries of becoming pregnant. It is also a time to marvel at the changes in your partner's body as she is blossoming with a life you helped to create.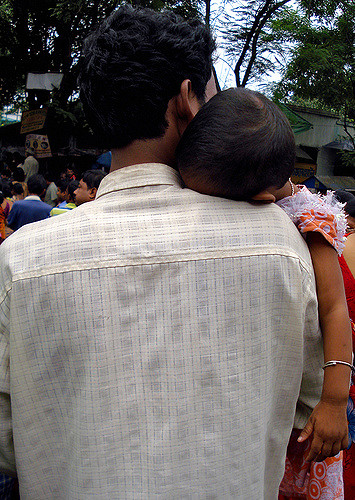 Dad to be T-shirts – For the father-to-be
Great t-shirt for the military Dad-to-Be. Suitable for celebrating a baby boy or a baby girl.
&
Both mom and dad-to-be might have a case of nerves about the impending birth .Taking natural childbirth classes with your partner is a perfect bonding opportunity. It also helps to alleviate fears and concerns about the birth by answering questions and letting you know what to expect and how to handle it. Take advantage of the opportunity to be in the delivery room with her, to encourage her and comfort her, rub her back, etc. Take the opportunity to cut the cord if it is offered.Now, all of the time you have spent waiting, and reading about newborn care is time to put into action.
I'm going to be a FATHER!!! – Fathers-to-be will love this shirt!
I'm going to be a FATHER!!! printed on unique gifts for expectant fathers. With a graphic of an expectant father jumping for joy. Make the expectant father in your life jump for joy too with this gift.
&
Gifts For The Dad-To-Be
My Boys Can Swim!: The Official Guy's Guide to Pregnancy
&
The expectant father may feel a little pushed aside at times, which is why it is a thoughtful gesture to perhaps offer him a gift that lets him know he matters. For example, the partner picking up a little bib or Onesie that says " I love daddy!" or something of that nature will go a long way to cheer him up. Other thoughtful gifts might be books about daddy and baby, or purchasing a small item that represents something he would like to do with the child in the future. For example, if dad is a huge baseball fan, perhaps pick up a little baseball tee and a matching tee for dad, perfect for their first game together. These little things just let him know he still matters while the primary focus is on baby.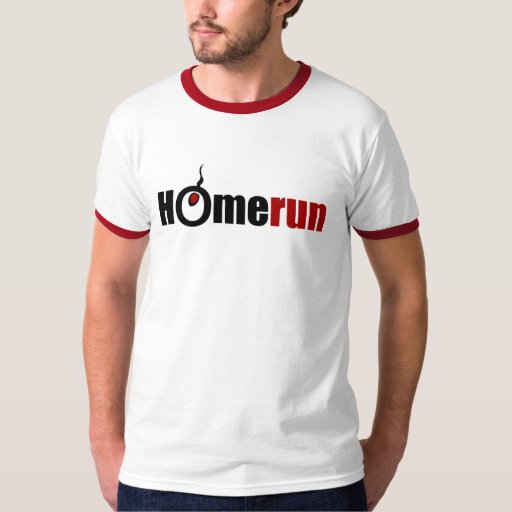 Homerun Shirt

FATHERHOOD SHIRT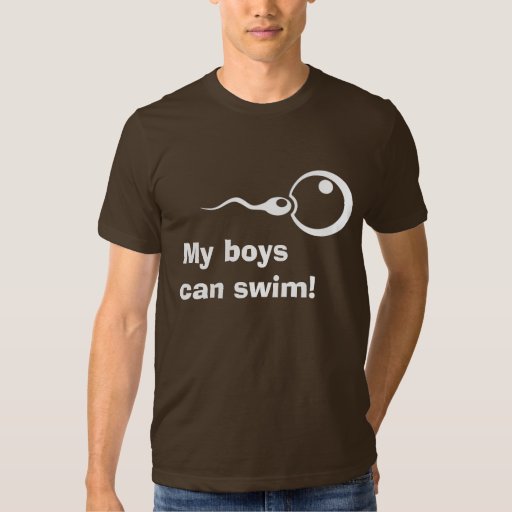 My boys can swim!! Cool dad to be shirt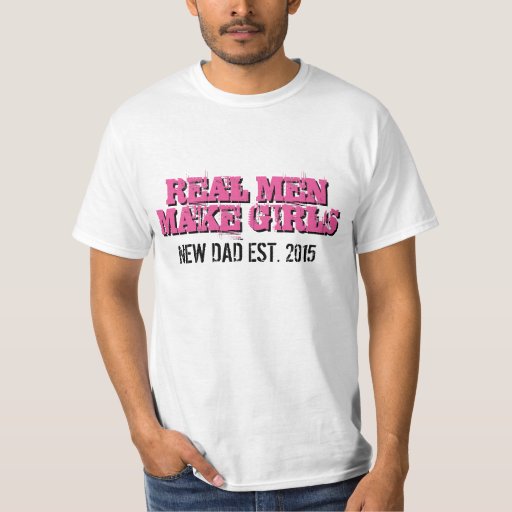 Real men make girls t shirt for new daddy / father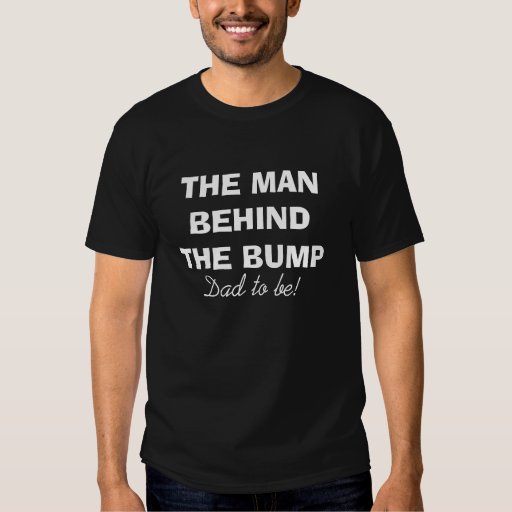 The man behind the bump t shirt for dad to be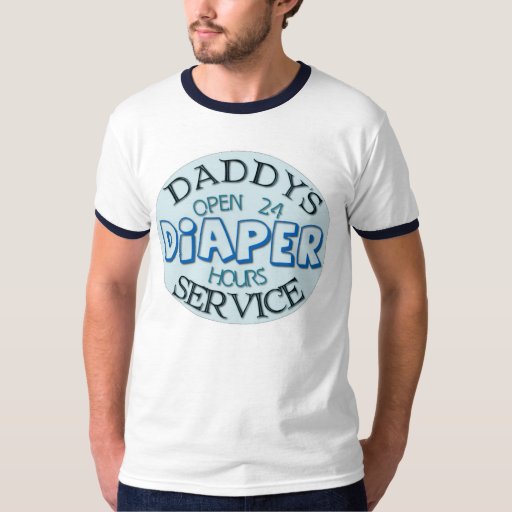 Daddy's Diaper Service T Shirt

&
More Dad-to-Be Gifts
Nerdy Baby Infant Care Troubleshooting Flowchart
COOLEST DAD EVER Next to Darth Vader Shirt
&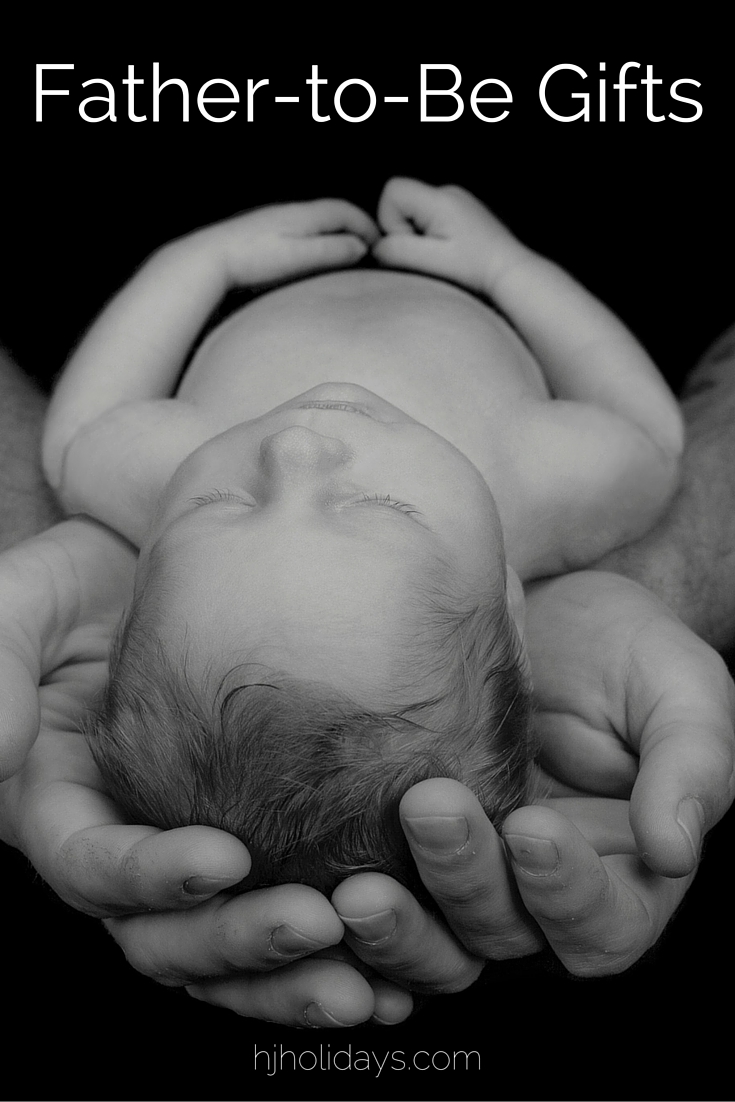 Image source, image source, image source, image source, image source
(Visited 3,779 times, 1 visits today)