It is already mid-summer! Wow! Hard to believe that it is going so fast. I don't know about you, but this time of year and being able to be outside most of the day and enjoy the sun and garden is my favorite time of year. But those of you with kids aged 3 and above know that school starts soon and it is just about that time to plan back-to-school activities. To help you with shopping, we have collaborated with a group of great bloggers to offer you an opportunity to win $100 PayPal cash or Amazon gift card. To enter, just follow the instructions that you can see below. Offer ends on August 2, 2017, so don't wait too long to enter.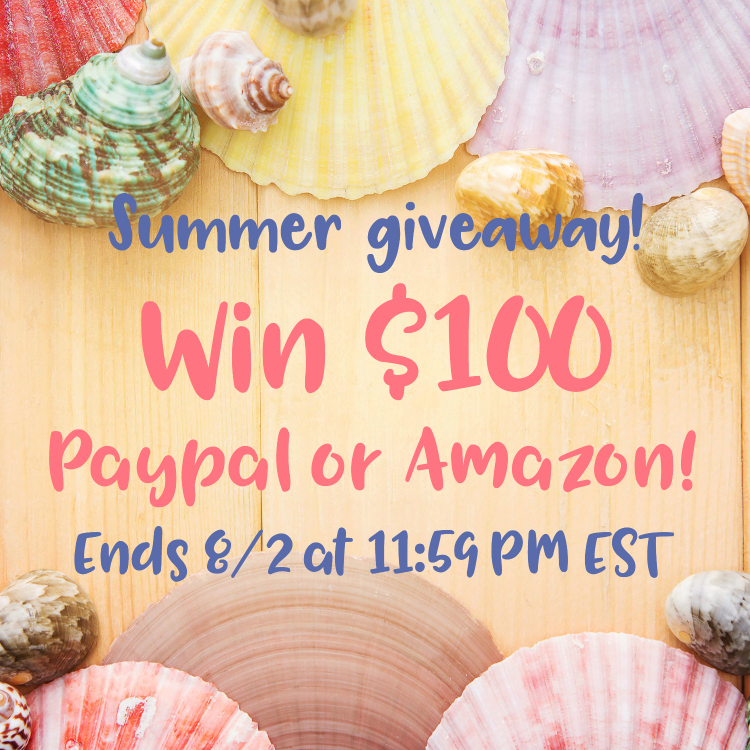 Here are all the instructions that you will need to enter this giveaway. Good luck and enjoy the rest of your summer!
******************************
How to enter: There are 10 Twitter accounts. Each account is worth one entry. Follow all 10 accounts for 10 entries into this giveaway. If you're already a follower of an account, claim that entry! This giveaway starts July 19 at midnight EST and ends August 2 at 11:59 PM EST. Entrants must be USA residents and at least 18 years old. One winner will be randomly selected from all qualifying entries and contacted via the email they provide. The email will come from joannegreco at gmail. The winner has 48 hours to respond or a new winner will be chosen. The prize is $100 in Paypal or Amazon online gift card, winner's choice.
*****************************
(Visited 297 times, 1 visits today)
Check Our Related Pages Before You Go!