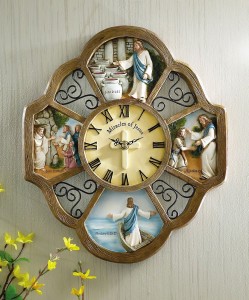 Christian clocks make wonderful Easter gifts. They are coveted by many who desire an inspirational timepiece. These clocks with a Christian message bear a constant witness and are a reminder of God's abiding presence in our lives. Whenever you check the time, you will be reminded of His divine love.
These clocks are interesting collector's items and make wonderful gifts for anyone who is devoted to Jesus. They also make a fitting remembrance for a pastor or anyone who has comforted and inspired you in a time of need.
Many of these clocks would be nice to have in a Sunday School classroom, but would also be lovely in a home, inspiring all who see them.
From this collection, you are sure to find a Christian clock that meets your needs.
Faith Grows Clock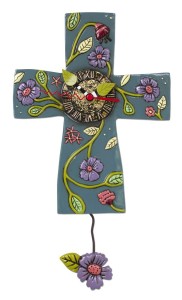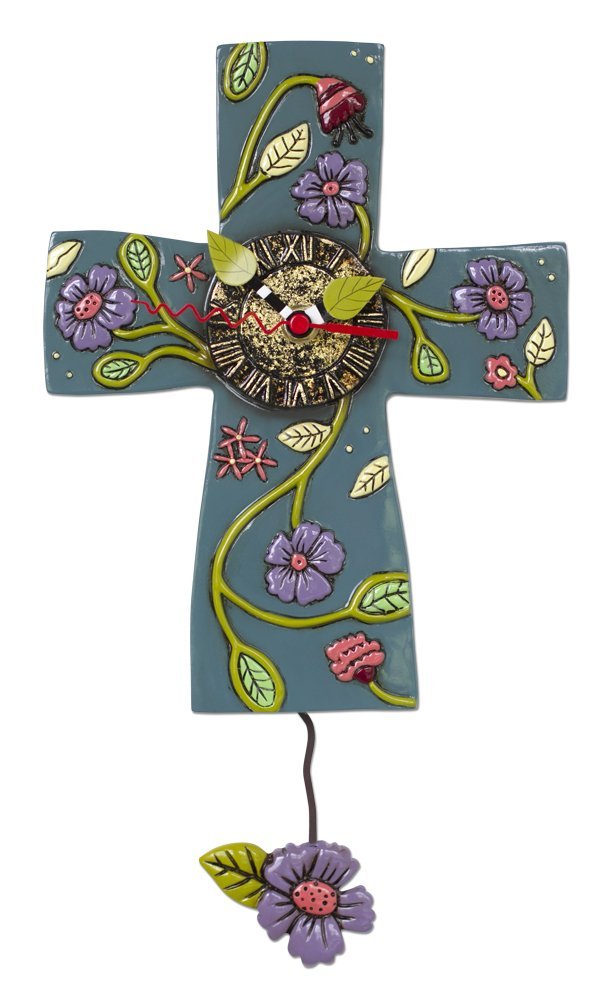 This is such a cute clock! It will bring joy and inspiration to any room in your home. I love the whimsical flower pendulum and the leaves on the ends of the hour and minute hands.
This clock will keep you and your family on time without winding. You just need to keep it supplied with a single AA battery.
The beautiful colors will welcome springtime into your home!
Bible Verse Alarm Clock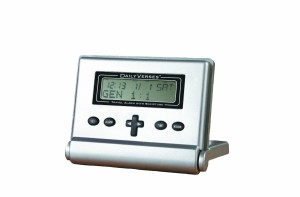 This folding travel alarm clock features a daily Bible verse, a calendar and annual reminders. Over 365 Bible verses are stored in this clock, giving you a different one each day to inspire you and give you hope. This would be a perfect addition to your morning quiet time. What a wonderful way to wake up to the Word of God!
Joyful Morning Alarm Clock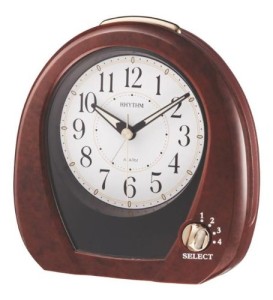 You are guaranteed a joyful morning when you are greeted by the sweet hymns played by this beautiful clock.
Wake up to one of four hymns. Settings allow you to choose Amazing Grace, In the Garden, What a Friend We Have in Jesus, or Jesus Loves Me. These are lovely tunes to hear when waking up. So much nicer than a noisy alarm!
Here is a demonstration of the Joyful Morning Clock. I hope you will find it helpful!

(Visited 339 times, 1 visits today)