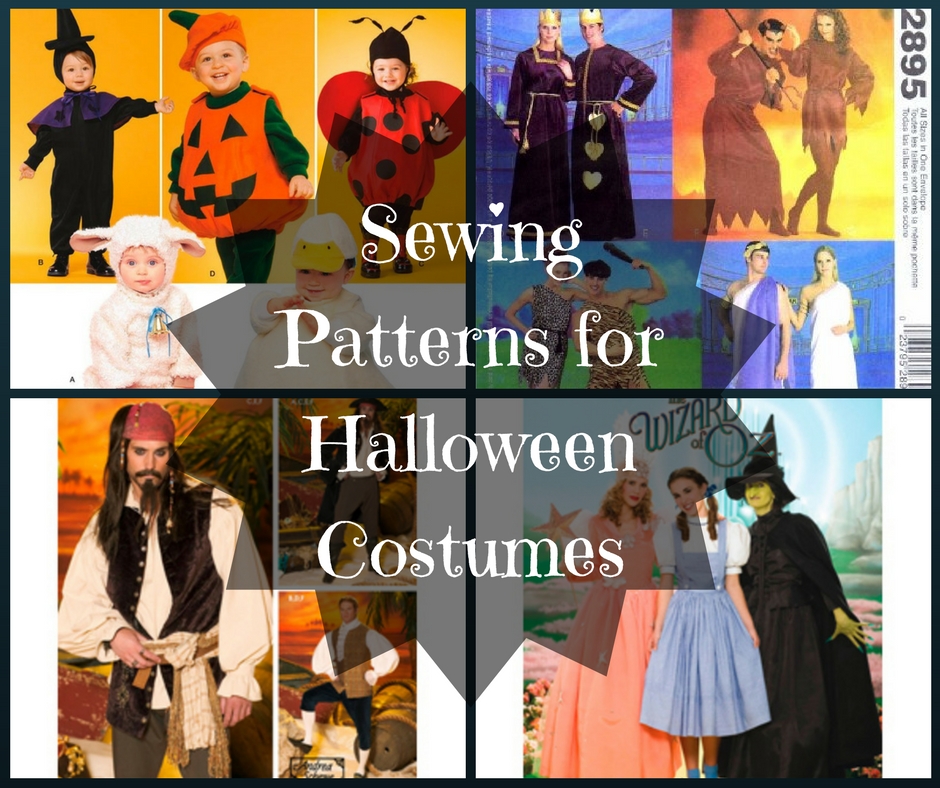 Halloween is a time for choosing a great costume to go trick-or-treating in, or to dress up in for a party or parade. While many people are content with purchasing a ready made costume or buying pieces to create a costume, others like to go the extra mile by creating their own costumes using their own fabrics of choice. Halloween costume sewing patterns come in many different styles and varieties, for both children and adults. By using a sewing pattern, you are less restricted in your selections and can make the costume a little more "you". Making your own costume also ensures that the care and quality you expect will be put into the workmanship, because you are making it yourself. Here are some great sewing patterns for Halloween costumes that you can use this year to create a truly memorable costume.
Simplicity Sewing Pattern 2788 Toddler Costumes
These toddler Halloween costume sewing patterns can be made to fit sizes 1/2 to 4. Includes pattern for five different costumes including witch/wizard, jack-o-lantern, ladybug, lamb, and chick. This pattern number 2788 would work well for making both Halloween and Easter costumes for the little ones.
Simplicity Sewing Pattern 2788

&
McCall's Costumes 8895 Sewing Pattern; Halloween Disney Princess Snow White, Cinderella, Witch, Rapunzel, Belle
You can create five different looks with this sewing pattern, which comes with suggestions for fabrics. Make the perfect costume for your own little Snow White, Rapunzel, Belle, Witch, or Cinderella. Intended for use for child's sizes 2 to 4. Envelope includes patterns for Snow White's cape and headband, as well as patterns for the hats for the Witch and Rapunzel.
8895 Halloween Rapunzel Cinderella Snow White Witch Belle Disney Princess

&
Simplicity Sewing Pattern 5927 Child Costumes
These Halloween costume sewing patterns from Simplicity can be used to creative capes in eight different looks in child sizes small, medium, and large. Offers suggested fabrics for each costume choice. Create a cape for a knight, magician, princess, devil, superhero, Red Riding Hood, witch, or vampire.
Simplicity Sewing Pattern 5927 Child Costumes

&
Simplicity Pattern 4923BB Pirate Costumes
This is one of the Simplicity Costumes for Adults patterns that can be used to make three costume choices for men. Contains pattern pieces for pants, vest, coat, and shirt to make costumes for a pirate or man from Colonial times. Could be used to create costumes for everything from a Captain Jack Sparrow type character to one of the nation's founding fathers.
&
Simplicity Pattern 3809N Renaissance Costumes
This sewing pattern can be used to create two lovely Renaissance style dresses for women. It is part of the Simplicity Renaissance costume collection patterns. Create two styles of peasant tops, corset style garments, and skirts with this pattern. One of the dresses shown also includes pattern for the headpiece shown on pattern envelope. These patterns fit misses sizes 10 through 14.
&
Simplicity Pattern 4136R5 Wizard of Oz Costumes
For adults who've always wanted to dress up as their favorite characters from the Wizard of Oz, these Halloween costume sewing patterns are a real find. Make the costumes of Glenda the Good Witch, Dorothy, or the Wicked Witch with this 35 piece pattern. Perfect costumes for Halloween or Cosplay.
&
McCalls M5214 Boy Musketeer and Prince Costumes
This McCall's costume sewing pattern provides three versions to choose from so your little guy can go as his choice of Musketeer or Prince for the evening. This pattern provides the freedom to choose your own colors and make the costume truly your own, unlike pre-made costumes purchased at the store. For boys' sizes 3 through 8.
MCCALLS M5214 BOYS MUSKETEER & PRINCE COSTUMES

&
McCall's 2895 Sewing Pattern Costumes Roman Cave King Queen Devils
This pattern number 2896 is a very easy to sew pattern and great for couples who wish to wear matching Halloween costumes. Includes patterns for a Roman couple, Cave man and woman, the King and Queen of Hearts, and a male and female devil couple. Pattern provides a list of suggested fabrics for each costume choice.
McCall's 2895 Sewing Pattern Costumes

&
Simplicity Sewing Pattern 3997 Girl Boy Costumes
Pattern number 3997 provides several great looks for both boys and girls and is great if they wish to have matching costumes. Pattern can be used to make a cowboy/cowgirl, 1950's boy or girl, pirates, or soldiers costumes. This is a pattern in the Simplicity Costumes for Kids collection. Pattern provides list of suggested fabrics.
Simplicity Sewing Pattern 3997 Child Costumes

&
More Costume Sewing Patterns
Here are even more selections and one pattern for trick or treat bags.
 Simplicity 1765 Child's Separates

 Learn to Sew Child's Costume

 Toddlers' Animal Costumes

 OVERDRESS & SKIRT

 Child's & Doll's Costumes

 Sewing Pattern 3723

 Sewing Pattern 4080

 Toddler Costumes

 Men Costumes

 Trick or Treat Bags

&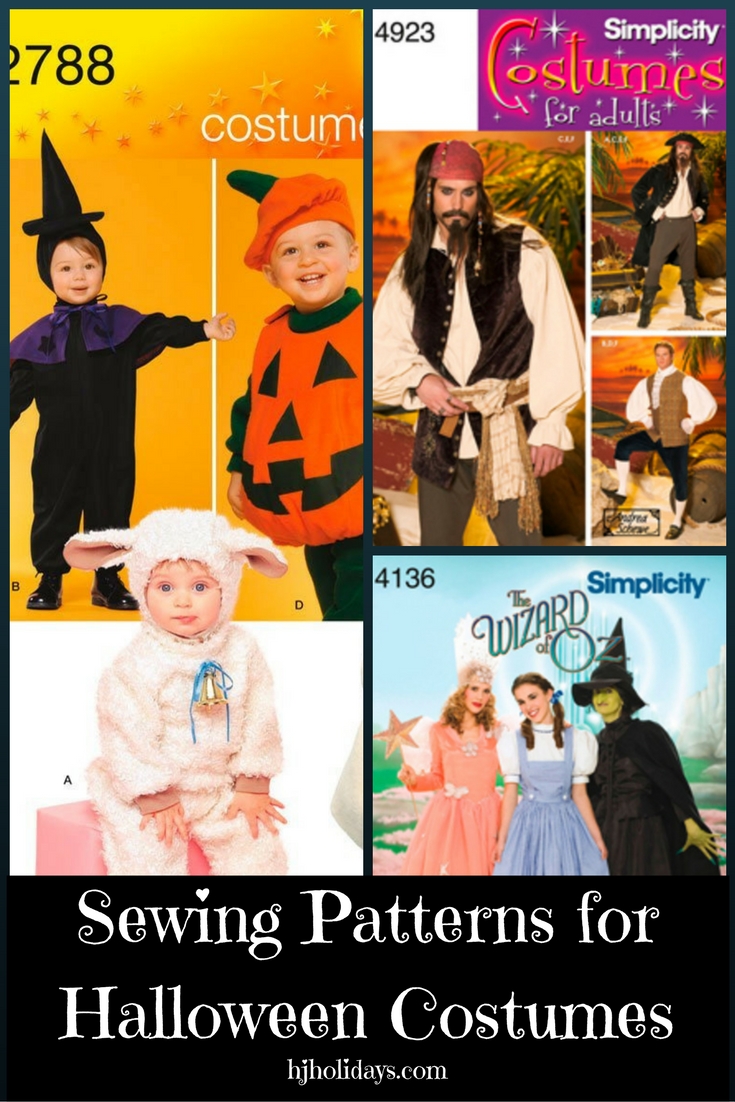 (Visited 579 times, 1 visits today)