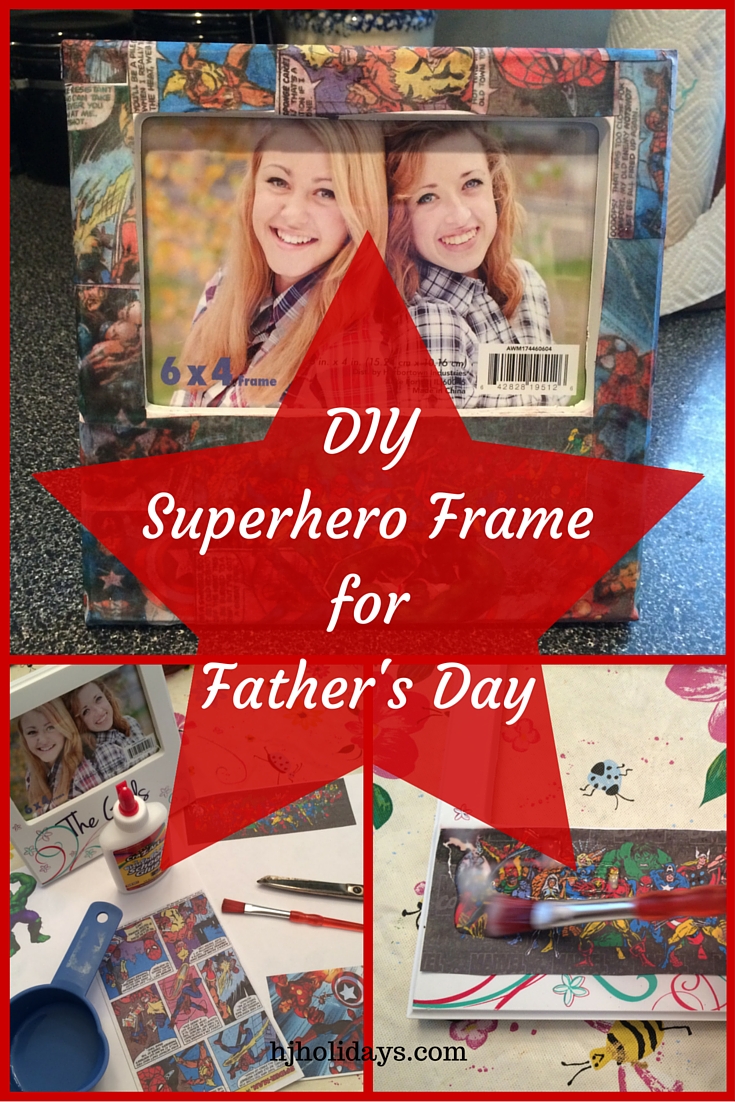 Father's Day will be here before you know it, so it's time to start thinking about the perfect gift. Handmade gifts are extra special for Mother's and Father's Day, and a gift made by a child is always a huge hit that has special meaning through the years. Dads are slightly more difficult to create gifts for because there aren't as many "manly" craft ideas, but here is one Father's Day craft he is sure to love…a superhero picture frame craft, complete with a photo of his child(ren). Other fun crafts to make for Father's Day are also included.
Superhero Picture Frame Tutorial
If dad is a fan of superheroes or comic books, this is the perfect gift for him. The craft involves doing a simple version similar to decoupage, where you'll be pasting images of comic book characters around the border of a picture frame.
STEP ONE
Gather all necessary supplies. For this project, you will need a photo frame of any size, preferably with some sufficient room around the borders to paste images of superheroes. You'll also need non-toxic school glue, a bit of water, a flat bristled paintbrush, scissors, and images of superheroes. The photo frame I chose for this project has plenty of room at the bottom and the frame was decorated and said "The Girls". This won't matter because it will all be covered when finished. (I found the frame I used for one dollar at WalMart.) Your source for superhero pictures could be cut from comic books, the newspaper, or printed images from the Internet. Just make sure to scale the images down to fit your frame before printing, and use the paper twice by turning it the other direction in the printer to save paper when printing smaller images. (See photos for example.) Having some speech bubbles from the comics looks really good on the frame, so try to include some, if possible.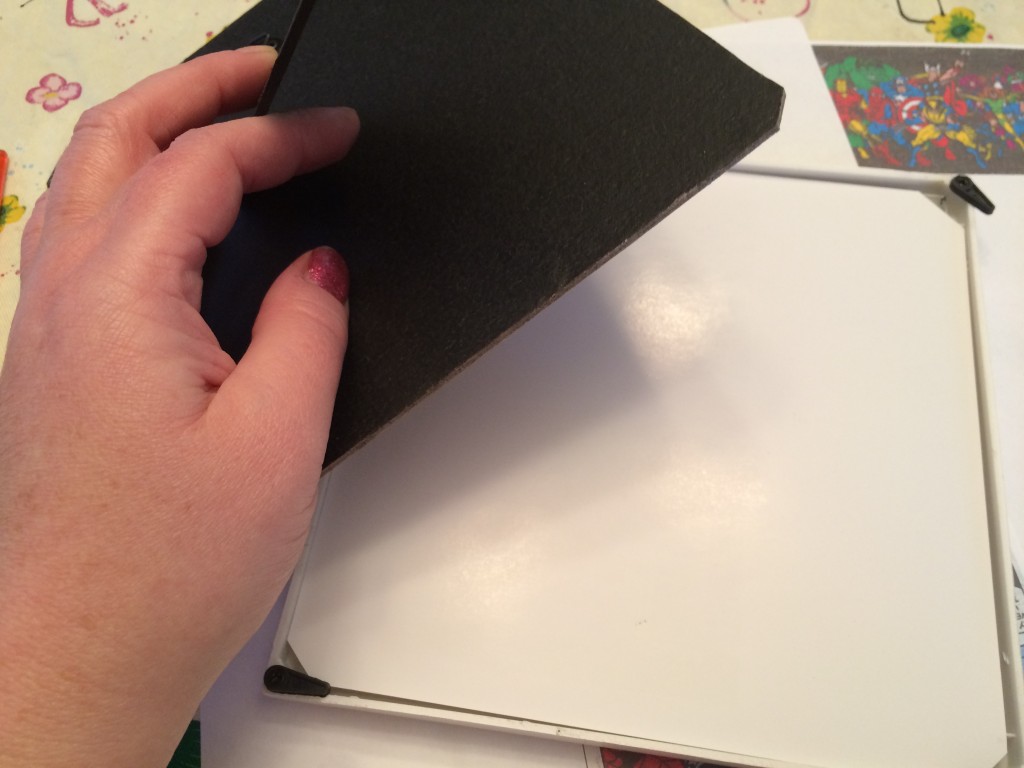 STEP TWO
Remove the back of the photo frame and carefully take out the glass. Set glass and back of frame aside while you work on the project.
STEP THREE
In a small, shallow container, mix a bit of water with some glue. Keep adding glue until there is a slight thickness to the mixture.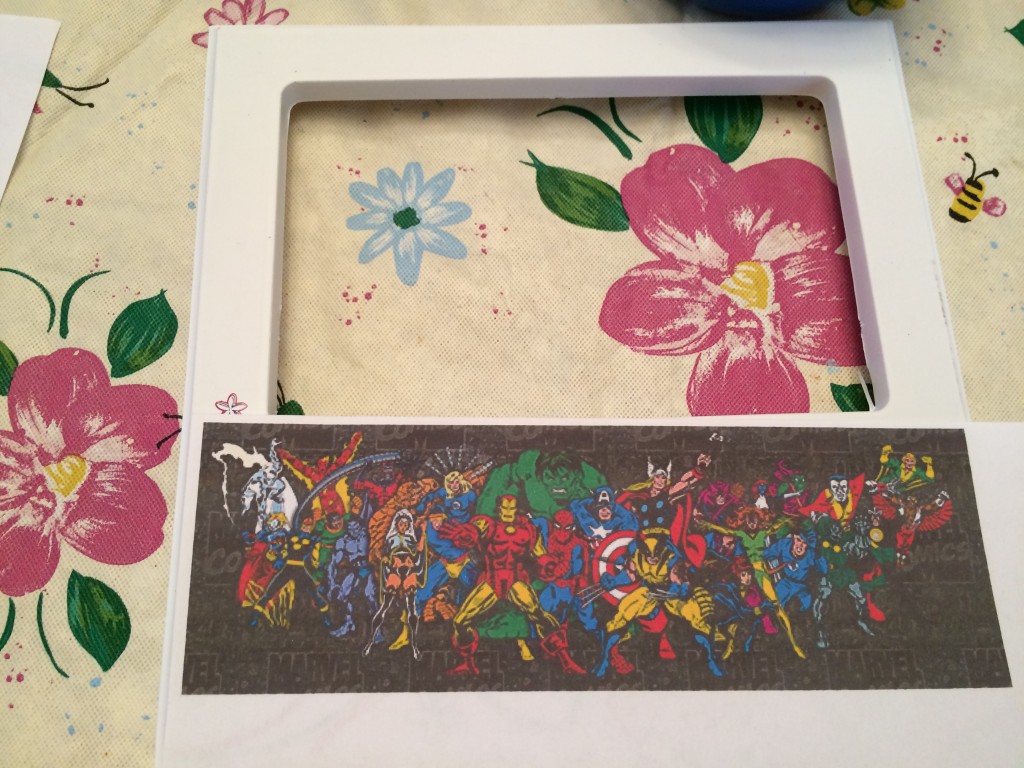 STEP FOUR
Eye your frame and your images to get an idea of which pieces will fit where. Remember, pieces will overlap slightly and can be placed in different directions to create the "look".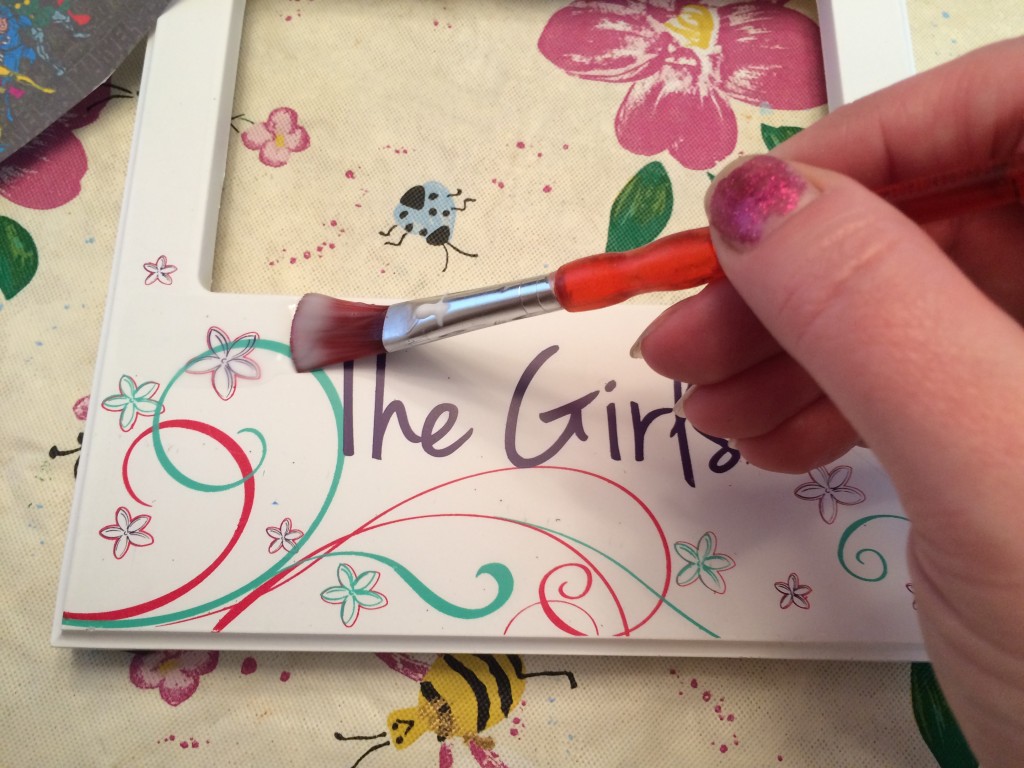 STEP FIVE
With the paintbrush, wipe glue mixture onto the section of frame where you will be placing your image.
STEP SIX
Place the image onto desired spot and coat entire surface with glue mixture. Make sure some pieces of images cover the sides, top, and bottom of the frame as well. Just fold the images over the edges as you paste them down. Continue to fit and place images into all blank areas until the entire outer frame surface is covered. Allow to dry slightly, then give the entire completed frame one more coating with the glue mixture to make sure everything is securely pasted.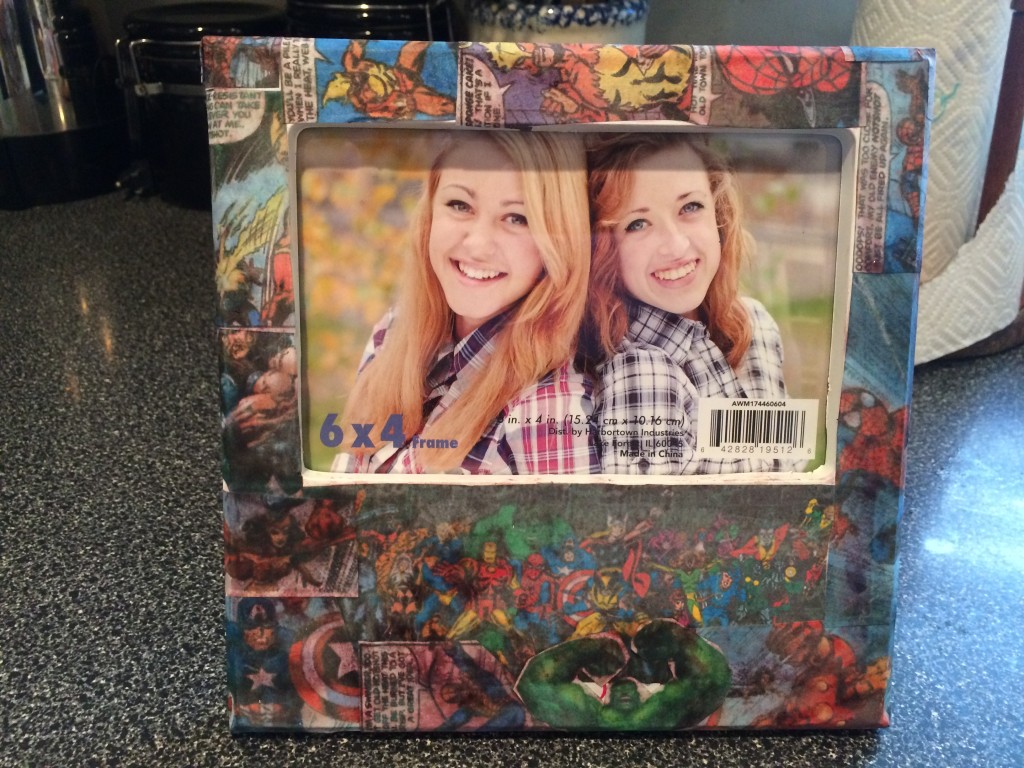 STEP SEVEN
Allow frame to thoroughly dry, replace the glass, then add a favorite photo of the kids or dad with the kids and replace the back. Now you have a great Father's Day craft that is sure to bring a smile to dad.
For alternative finishes, you can try resin or modge podge.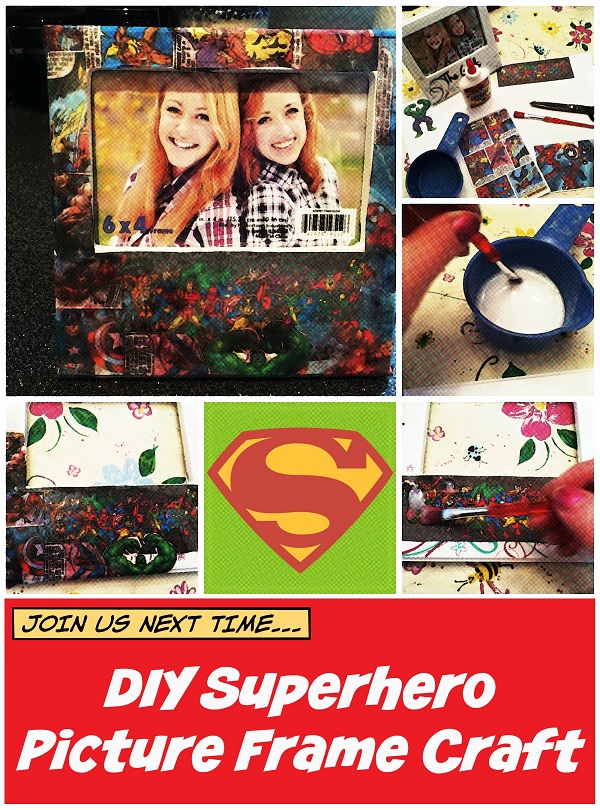 *****************************
Other fun Father's Day craft ideas from around the Internet.
These cool paperweights are made from larger rocks, felt, fabric, and fabric glue. Help dad keep his important papers from blowing away on his desk at work or in the home office. The possibilities are limitless as you could choose any fabric, any design, etc., so each child could make one completely different from the other kids.
Let dad know you think he's the greatest by presenting him with a "best dad" trophy this Father's Day. This cute craft uses two foam coffee cups, a small box, masking tape, pipe cleaner, black construction paper, white paint pen, white craft glue, scissors, and paintbrush.
If dad is pretty handy around the house, or maybe if mom would like him to be and wants to drop a little hint, this cute little paintbrush and poem is the perfect Father's Day craft for gift giving. Using a regular sized paintbrush, duct tape, and a few other supplies, create this whimsical little paintbrush fellow wearing a tie and a bright smile. The bristles of the brush look like his "hair", making this a very cute craft. Pattern for face is included on project page (just click on it), along with poem that reads ,"The world is painted with all the colors that make us smile each day. And you Dad brighten my little world, in your own special way. Happy Father's Day."
Take a mason jar and fill it with nuts and decorate it with an adorable peanut character that sports the slogan, "I'm nuts about you dad!" A decorative ribbon around the jar lid completes the look. A few other craft supplies are needed and full supply list, directions, and link to a printable peanut template for the project can be found via the link above. This way dad will remember his terrific Father's Day and the sweet child who put this together for him, every time he reaches for his snack.
This is an adorable idea made from a brown paper lunch sack, some scrapbook paper, glue, scissors, and tape. The sack is made to look like a collared shirt, with the scrapbook paper being used to cut out the shape of a tie. Inside the bag, place a bunch of small little gifts for dad, like his favorite candy bar, mints, or gum. You might also add tiny gifts like a new pair of ear buds, a small box of nails or screws, or even a mini-puzzle book.
(Visited 1,018 times, 1 visits today)