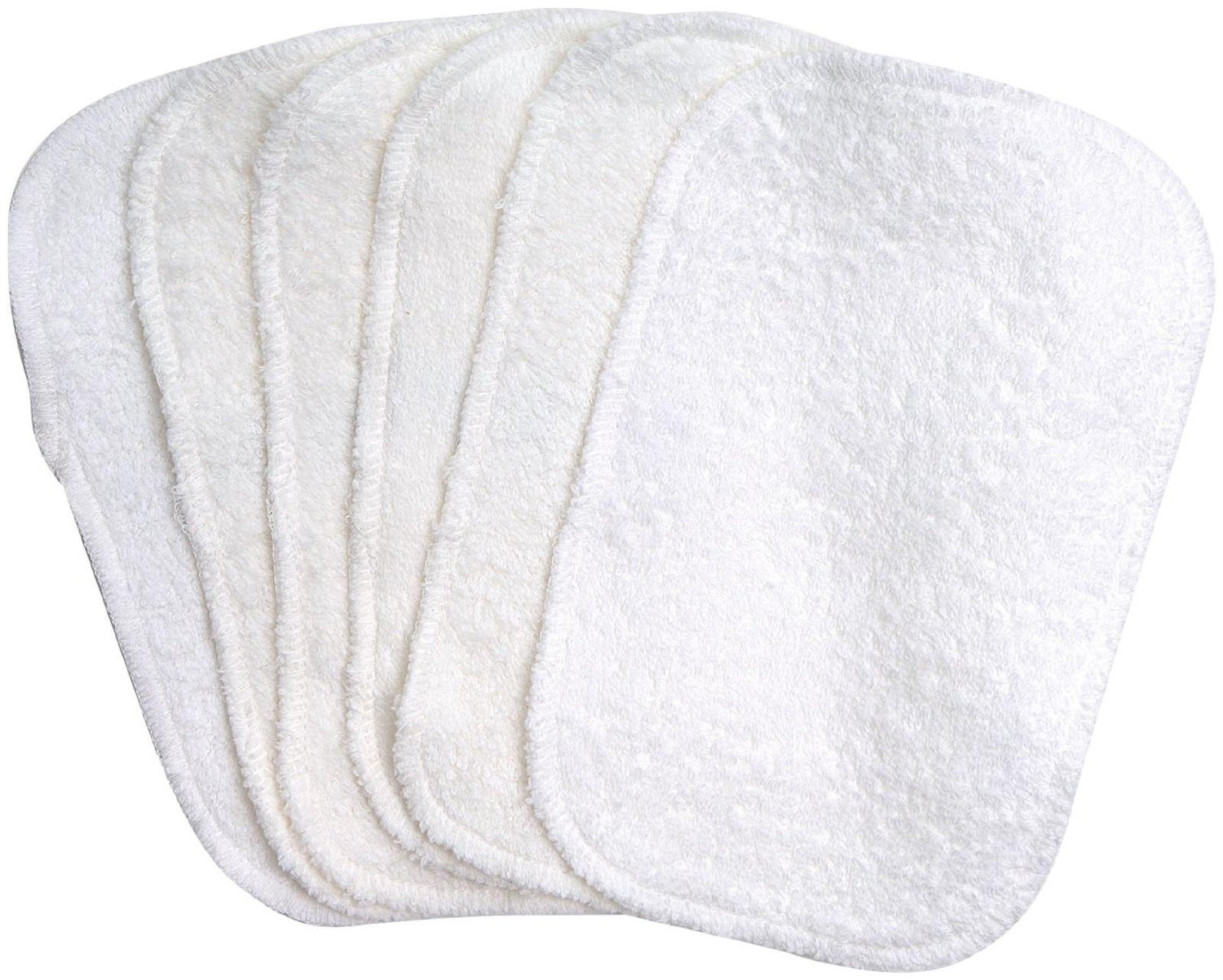 Babies make each one of us happy. Their innocence and beautiful smile is one of the most valuable treasures. These little angels also require lots of care and cleaning, in the initial years of their lives.
Responsible parents and guardians are fast moving towards Organic, Bio-Degradable, and Washable Baby Wipes. These baby care products do not harm the environment and are safe for the gentle and sensitive skin of babies.
Featured here are the Top Organic and Washable Wipes for Babies. I am very sure you and your baby will simply love the offerings, and once you have used them – you'll say goodbye to plastic, synthetic fiber, and artificially scented wipes.
Why choose organic?
Organic products are often more expensive than standard commercial products, so why choose organic?
Most consumers that choose organic would tell you that they do so for better health. Staying healthy has become much more than just not getting sick like it was in our parents' generation. Now staying healthy means building a healthy lifestyle through eating right, choosing the environment we live in, and exercising to stay fit.
Studies have shown over the years that people absorb both good and bad substances through their largest organ, the skin, therefore taking care as to what touches our skin is crucial. Our health as adults often is determined by what happens to us as children, and starting infants off with organic skincare is a good way to keep them as healthy as possible.
Babies' immune systems can be compromised before they even develop properly by chemicals and poisons in the environment. By using organic we can keep these negative influences to a minimum, ensuring that their adult lives will be that much more healthy.
Under The Nile Organic Cotton Baby Wipes
&
Organic cotton baby wipes by Under the Nile are simple, healthful and close to nature. These wipes are organic natural baby wipes and are made without using any synthetic stuff. They are soft and soothing for your baby's skin.
Natracare Organic Cotton Baby Wipes
Natracare Organic Cotton Baby Wipes, 50-Count Packages (Pack of 4)
&
Natracare baby wipes can be used for wiping faces, cleaning running noses and bums. These wipes have been crafted from Organic cotton and are 100% eco-friendly. They are manufactured keeping in mind delicate and sensitive skin of the babies.
WillowSprouts Organic Hemp Burp Cloths
WillowSprouts Organic Hemp Burp Cloths
&
These super soft burp cloths are perfect for cleaning the baby's face and mouth. These burp cloths are manufactured from hemp, an environmentally friendly plant. Hemp fiber is stronger than other organic fibers like cotton and is used for creating more durable clothing. The super absorbent hemp burp cloths are all natural, made from certified Organic fibers. Just the perfect burp cloth for your baby.
WillowSprouts Premium Organic Cotton Wipes
WillowSprouts Super Wipes Premium Organic Cotton (Single)
&
These super soft wipes repel moisture as they are sewn from 100% Organic cotton. No pesticides or man-made fertilizers are used to harvest the premium Organic cotton used in making these Super Wipes. Do not contain chemicals or artificial fragrances like most disposable wipes.
Bum Boosa Bamboo Baby Wipes
Pack of 80
&
These bio-based baby wipes are made from Bamboo fibres. They do not contain any harsh ingredient for the human skin. Great way to take care of your baby!
OsoCozy Unbleached Organic Flannel Baby Wipes
OsoCozy Unbleached Organic Flannel Baby Wipes
&
Save money by using reusable wipes. Osocozy brings the solution in form of unbleached Organic flannel baby wipes. Pre-wash these unbleached wipes to reach full absorbency. These softer and more durable wipes are more sustainable and economical than the disposable wipes.
[youtube]https://www.youtube.com/watch?v=riKD8v511rw[/youtube]
more Organic Baby Wipes
Babyganics Face, Hand & Baby Wipes, Fragrance Free
Seventh Generation Thick & soft Free and Clear Baby Wipes Refill Pack
Seventh Generation Original Soft and Gentle Free and Clear Baby Wipes
Babyspa Organic Ultra-soft Baby Wipes
WaterWipes Super Value Box Baby Wipes
Huggies Natural Care Baby Wipes Refill
Earth's Best Chlorine-Free Wipes
Brooklyn Bamboo Baby Washcloth Wipes
Babyganics Alcohol-Free Hand Sanitizing Wipes
Baby Washcloths Bamboo
Burt's Bees Baby Bee Chlorine-Free Wipes
Love Green 100% Pure Organic Bamboo Cloth Natural Baby Wipes
&
(Visited 127 times, 1 visits today)