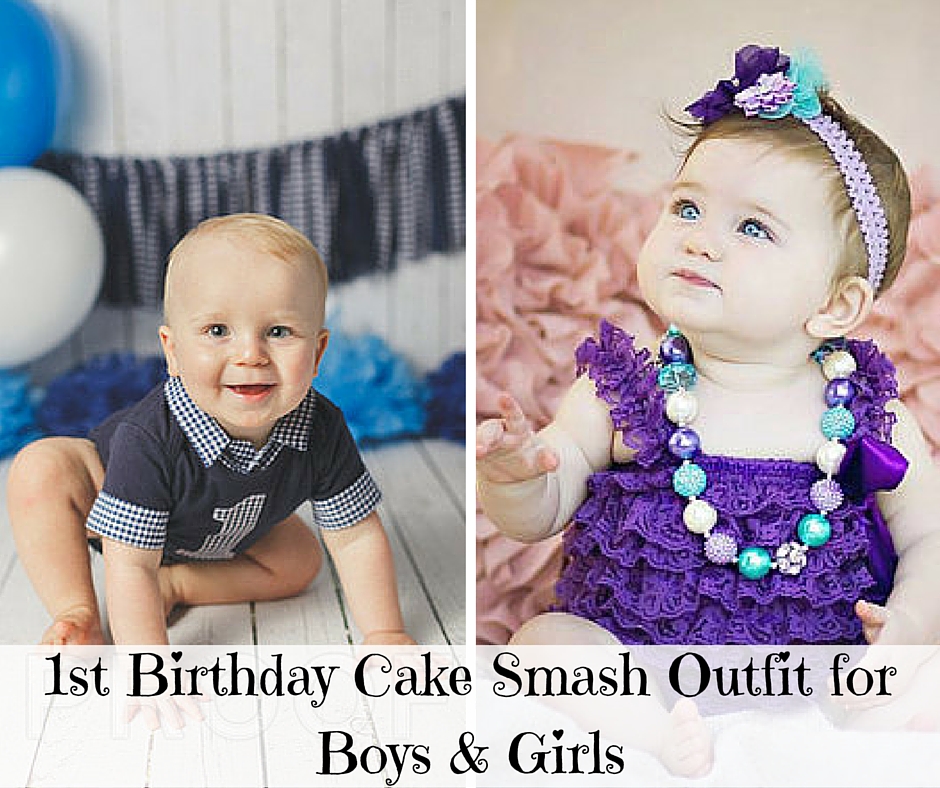 The cake smash tradition is especially reserved for the one year old on their first birthday. The tradition involves giving the newly turned one year old their own personal cake to basically…smash. The birthday boy or girl is allowed to take the cake and pick it apart, throw it around, eat it, wear it, or whatever they desire to do with it. Meanwhile, a larger cake is reserved for the other guests in attendance. This has become a fun tradition that is always entertaining and makes for a great photo opportunity. Here we look at 1st birthday cake smash outfit options for both boys and girls, to keep them looking their best before and during the actual smashing of the cake. All of these adorable outfits are offered from various Etsy sellers.
Cake Smash Outfits for Boys
Boy Monsters Cake Smash Outfit
This is a hand made set that includes a diaper cover with elastic leg opening, suspenders, bow tie, and birthday hat personalizes with baby's name and the number one. Diaper cover, hat, and tie features a colorful print of various silly monsters in red, blue, yellow, white, black, and green colors.
&
Cookie Monster Birthday Outfit, Cake Smash Outfit
This is a white body suit that features blue suspenders with white dots, a black number one, and a Cookie Monster applique, all of which are heat bonded and sewn on. A blue bow tie which snaps for easy cleaning is included. Choose from short sleeves or long sleeves.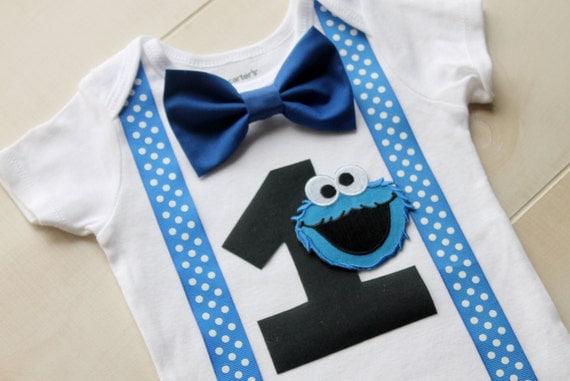 Cookie Monster Birthday Outfit

&
Mustache Birthday Outfit. Cake Smash Outfit
This set allows you to order just the tie and strap, body suit and tie, or body suit, tie and strap together. Body suit is white, suspender straps are aqua/teal, ad tie is aqua/teal with a print featuring white mustaches. Perfect attire for smashing that cake and for birthday photo shoots.
&
Cake Smash Outfit Boy, Baby Boy Cake Smash Outfit
This is a navy colored Onesie with a faux collar and cuffs sewn into for a cute layered look. The collar and cuffs are a blue and white checked pattern, along with the large number one sewn onto the front of the Onesie.
&
Cake Smash Outfit Boys Dr Seuss Party Outfit
This is a white body suit that has aqua suspenders and a red and white striped number one sewn onto the front. A red bow tie attache easily with snaps. Outfit also includes red and white striped leg warmers for a cute look. Your little one year can channel his inner Thing One while tearing into the birthday cake.
&
Outfits for Girls
Cake Smash Tutu Outfit
Choose from the three piece set of headband, tutu, and matching Onesie, tutu and headband only, or just the tutu. Tutu is made from blush pink, gold, and chevron gold/pink fabrics. Onesie features a gold colored glittery heart with the word "one" in white and headband is glittery gold with a pink bow with gold Chevron stripes.
&
Cake Smash Outfit Girl Purple Lace Romper Headband Necklace SET
This set features a super stretchy purple lace romper with purple bow. Stretchy headband features purple, pink, and teal flowers and bows, and necklace measures 18.5 inches and has purple, pink, and teal colored beads. Headband and necklace should be worn strictly under adult supervision as they contain small parts which could present a choking hazard.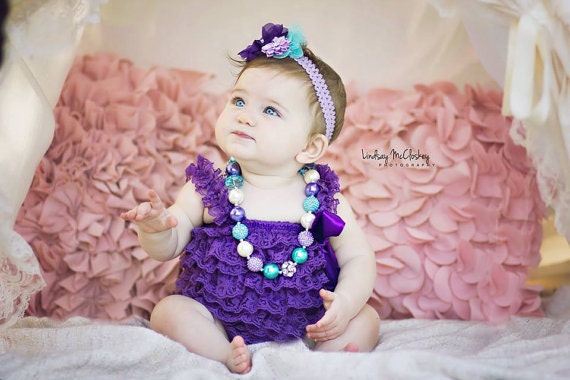 Cake Smash Outfit Girl Purple Lace

&
Baby Girl Tutu – 1st Birthday Cake Smash Outfit
This cake smash outfit includes a white body suit with a pink number one with white polka dots, a cupcake, and embroidered name of the birthday girl. Tutu is extra fluffy and is blue, pink, and yellow-green, with a matching pink and white polka dot ribbon on the side. Hair accesory is a large pink flower and headband to attach it to may be ordered as well.
&
Fast Ship – Light Pink Look Whoos One
This is Carter's brand Onesie is white with a super cute Owl design on the front. Pink and brown owl is sitting on a tree branch with colorful pink and blue leaves. Pink lettering reads "Look Whooo's Turning 1". Comes with a matching tutu in a light pink color.
&
Baby Girl's First Birthday Outfit, Cake Smash Outfit
This outfit features a pre-washed Onesie with a purple one with shiny gold polka dots, and the child's name in shiny gold lettering. Tutu is made from light purple tulle and is six inches long. Tutu is accented with both purple and gold bows.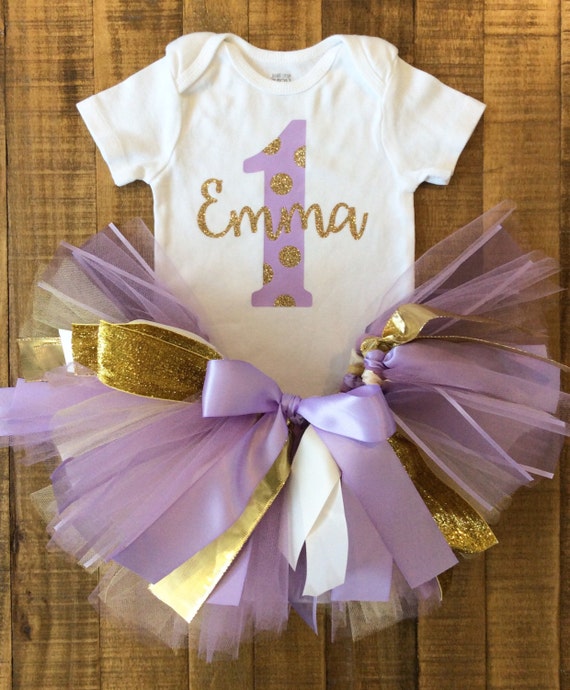 Baby Girl's First Birthday Outfit

&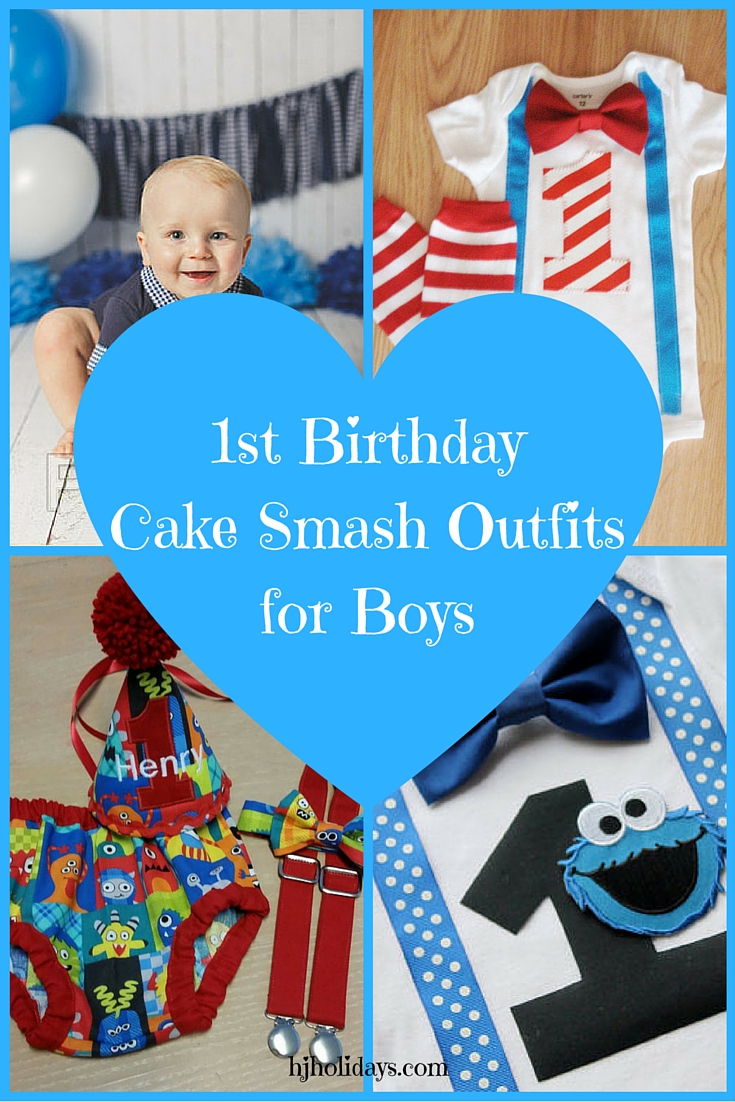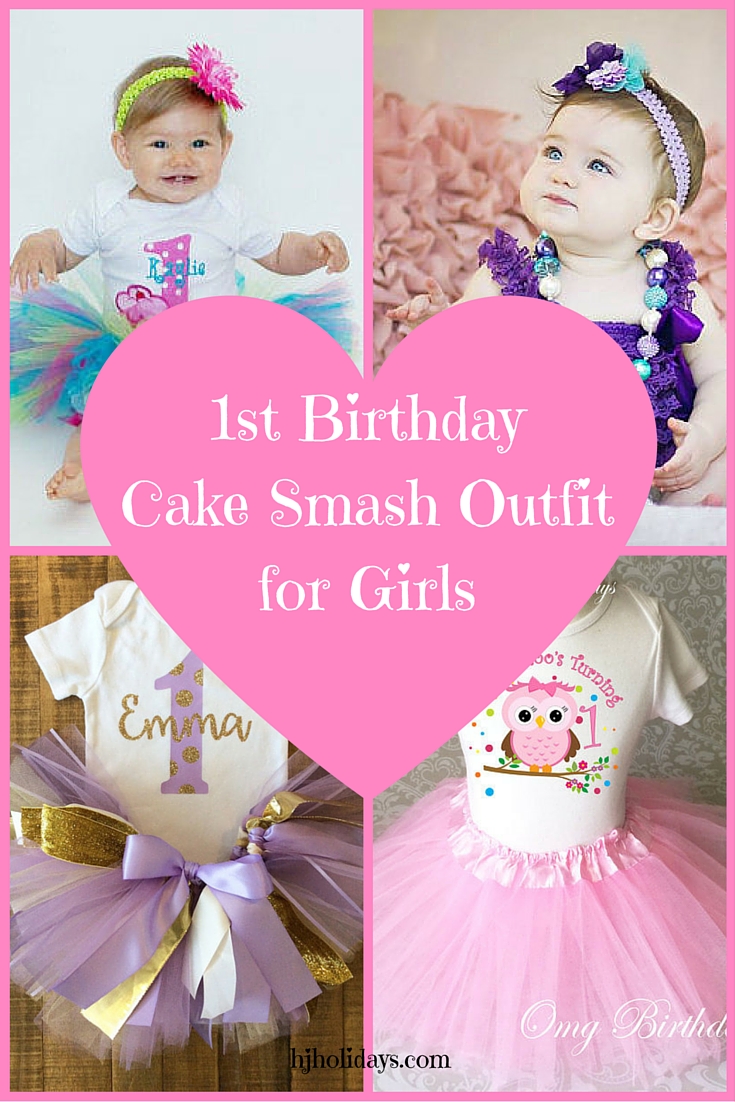 (Visited 2,166 times, 1 visits today)