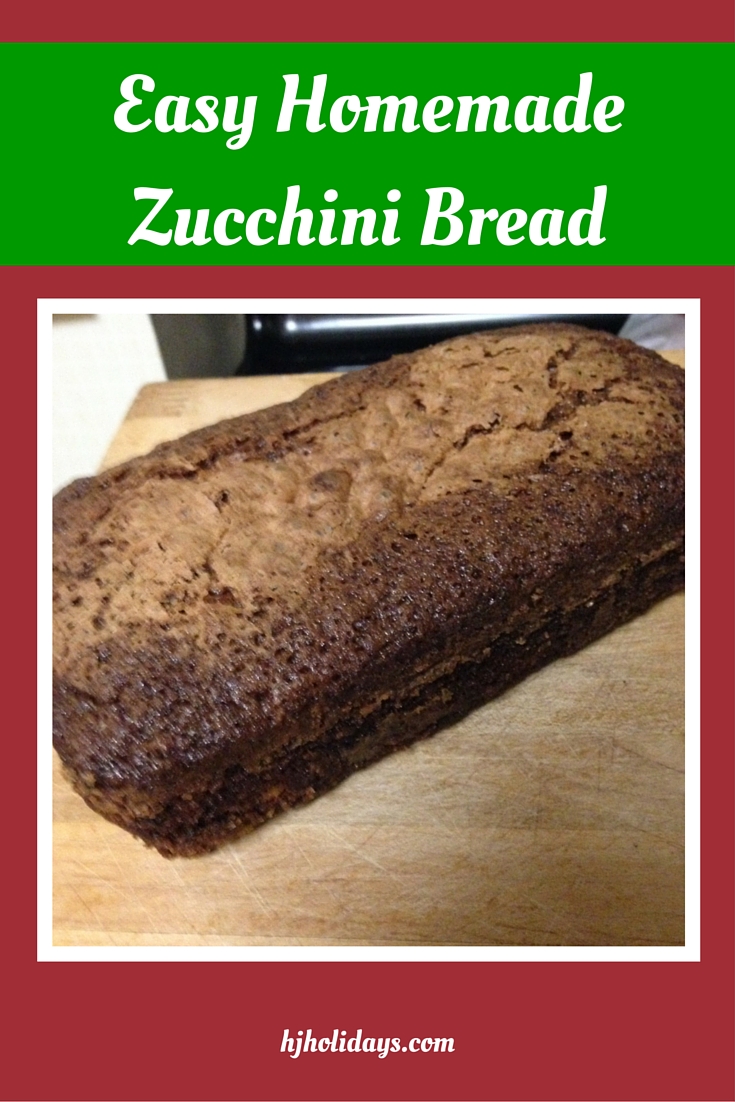 One of the easiest things that I ever learned to bake is this easy homemade zucchini bread. The recipe I have was given to me by my best friend's mom when I was in high school. I gave it to my mom then, and our family has been using it ever since. It super easy to make, freezes extremely well and the recipe makes two loaves.
If you are looking for the perfect hostess gift, a frugal homemade gift or just an easy baked dessert, this recipe is perfect. You can bake them now in early fall, and take them to every party you go to for Thanksgiving, Christmas, family gatherings and New Year's Eve soirees. I started baking these this week, and will be baking this recipe for the next few weeks to stockpile them.
Preheat oven to 350 degrees.

Beat the eggs until frothy.

Add the sugar, oil and vanilla. Beat until the ingredients are lemon colored and frothy.

Add all the rest of the ingredients except the nuts and stir to blend it all together thoroughly.

Pour the batter into two oiled and floured loaf pans.

Bake at 350 degrees for 1 hour.

Remove from oven and let cool for 10 minutes, then invert and remove from pan.
(Visited 768 times, 1 visits today)