You want your Christmas dinner to look festive and extraordinary. Setting the table with Spode Christmas china guarantees a beautiful dining experience. Your food will taste even better displayed on handsome Spode platters and individual place settings

.
Years ago, as a new bride, I helped my mother-in-law set the holiday table with her collection of Spode's Christmas Tree patterned dishes. That taught me about making the Christmas feast special. After spending hours in the kitchen preparing your Thanksgiving and Christmas foods, you want them to look their best.
Every year, we gave her another serving piece to expand her collection. It delighted her to add special pieces like a butter dish or a platter.
 Spode Christmas Tree Platter
 Spode Christmas Tree Cranberry Bowl with Slotted Spoon
 Spode Christmas Tree 2-Tier Cake Stand, Gold
 Spode Christmas Tree 3-Piece Hostess Set
Here's a friend's table set for their Thanksgiving feast. It's delightful.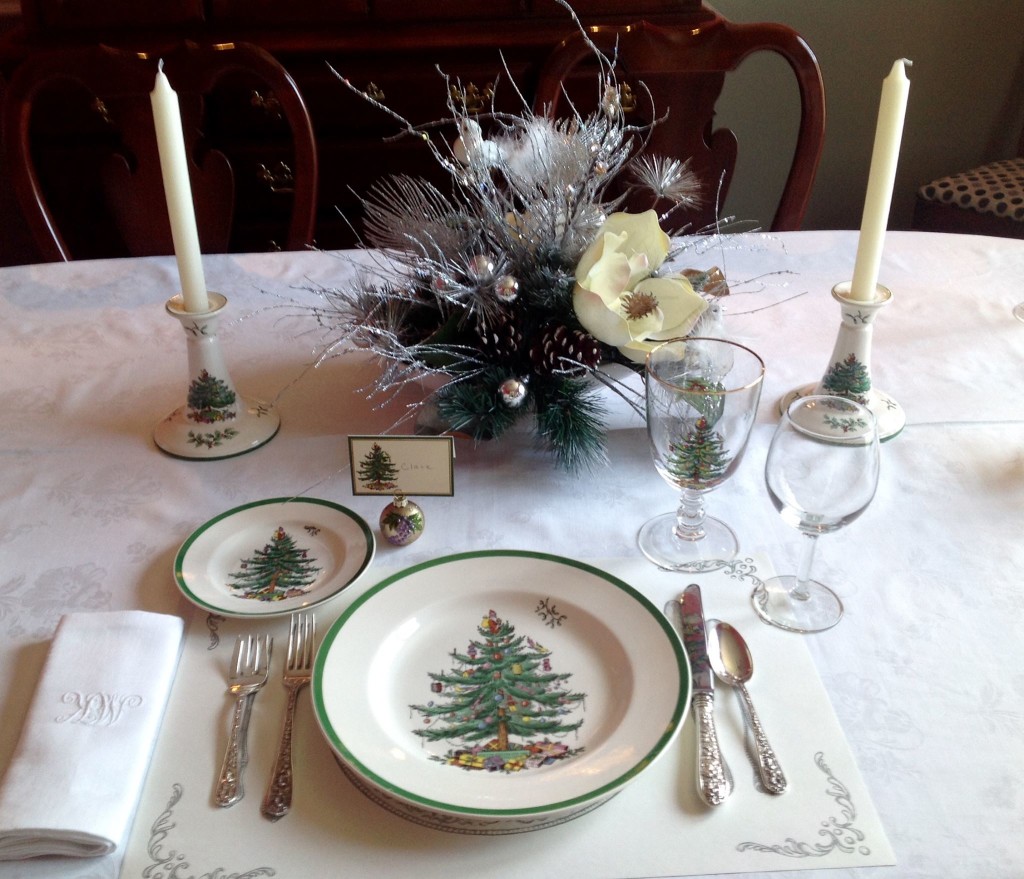 Don't forget the glasses. To complete the beautiful table setting, you'll want the Spode Christmas tree design on your wine glasses, water glasses, and a pitcher as well.
Spode Christmas Tree Glass Wine Goblet with Red Stem (Set of 4), Multicolor
Spode Christmas Tree Glass Footed All Purpose Glasses with Red Stem (Set of 4), Multicolor
Spode Christmas Tree Highball Glasses, Set of 4
Spode Christmas Tree Glass Double Old Fashioneds Set(s) Of 4
Spode Christmas Tree Wine Glasses (4)
(Visited 454 times, 1 visits today)